Music Theatre
Sing, Act, Dance, Perform!
Bravo Academy Music Theatre Classes are unlike anything else in the city.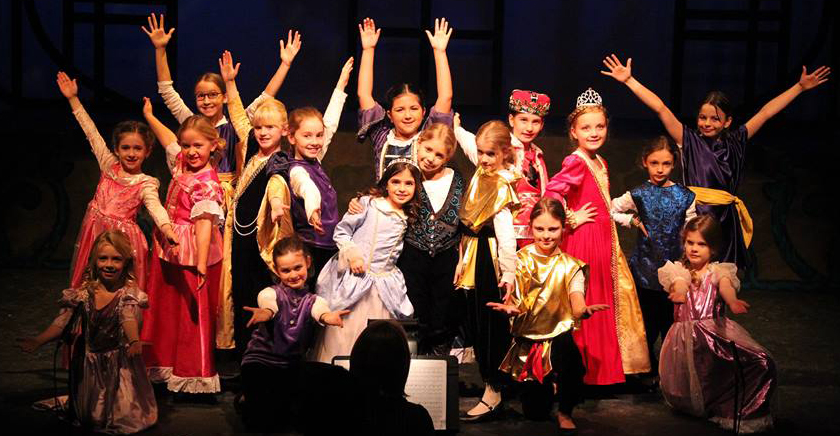 Music Theatre Classes include:
• High-Quality Instruction
• Script
• Full Costumes & Professional Lighting
• Professional & Enthusiastic Teaching Artists
• Rehearse with a Professional Accompanist
• Final Performance in our Studio Theatre
Read Below to see what Music Theatre Class would be the best for you!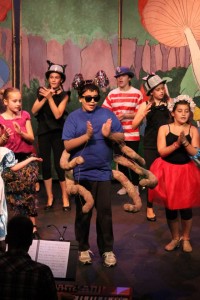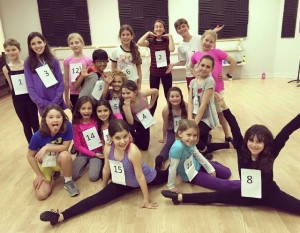 REGISTER NOW
 Spring 2017 Music Theatre
Join us this Spring for SEUSSICAL!
Horton the Elephant, the Cat in the Hat and all of your favorite Dr. Seuss characters spring to life onstage in Seussical!
Join us for classes on Mondays, Wednesdays or Saturdays April 10 – June 26!
Classes fill fast so register today!
Acting
Welcome to the world of theatre! Students will be introduced to acting in an inviting, fun-filled environment. Basics of stagecraft will be taught through drama games, improvisation activities, and partnered & ensemble scene work. Instructors will encourage confidence and public speaking skills, as well as theatre etiquette and character craft. This class will culminate with an excerpt performance in our Studio Theatre.
Key Concepts:
role play, posture, vocal levels, pronunciation, belief in fictional setting, reacting to others, treatment of costumes & props, stage directions
Class Length:
45mins
Class Offered:
Saturdays
Click Here for Class Schedule
A class designed to explore deeper into the art of acting. Basics of stagecraft and theatre etiquette will be taught through games and activities, while professional actors instruct students in the many styles of drama! Students will learn about the many types of theatre and plays, and work on ensemble, partnered and monologue scenes. This collaborative class will present a final piece in our term-end showcase in our Studio Theatre.
Key Concepts:
focus in a character, simple dramatic forms, character relationship analysis, sustaining belief in a setting, conflict & resolution, theatre roles, memorization
Class Length:
60mins
Class Offered:
Saturdays
Click Here for Class Schedule
Designed to teach and build students' acting skills in theatre. Students will work on improvisation, explore theatre methods, and play theatre games that will help improve their technique. Instructors are highly qualified professionals with experience in the theatre as both educators and performers. Students will build up their confidence and have fun while working towards a final performance of their own creation in our Studio Theatre!
Key Concepts:
authentic vs stereotypes, multidimensional characters, improvisation, protagonist vs antagonist, lesson & moral, complex stage direction, monologue & partnered scenes
Class Length:
75mins
Class Offered:
Saturdays
Click Here for Class Schedule
Broadway Babies
Bravo Academy's Broadway Babies program is a stimulating and fun class for children under 3 years. Baby & parent learn from an experienced instructor through movement, games, storytelling and music. This program is based on the Orff Schulwerk principles while incorporating the music of Broadway. You and your baby will learn, grow and play together with other children and parents. Each term will end with a mini-performance in our own Studio Theatre, as well as take home materials to keep the music alive at home!
Key Concepts: opposites, body awareness, beat awareness, coordination, dexterity, treatment of instruments & props, creativity & expression, vocalization & singing, fun & role play
Class Length: 45mins
Class Offered:
Curricular Goals
Bravo Academy's Group Programs curriculum is based on the Arts Curriculum of Ontario. We developed our own curricular guideline to expand upon the basic skills taught in school. After assessment by our teaching artists curricular goals are planned to suit the needs of each class. Though class dynamics are ever changing throughout the school year the Group Programs department uses curricular goals as building blocks to comprehensive learning. Whether a student enrols in one semester or the entire year they will be constantly stimulated and engaged by new concepts.
Assessment & Classroom Support

The Director of Group Programs regularly checks-in with teaching artists to stay up to date on each classroom's progression. She will sit in and participate in classes and have mid-term meetings with teachers, as well as provide any support to students and families. Group Programs faculty members are proud to work together to support our students in every way possible. Classroom needs are assessed and adjusted as necessary to inspire learning and prepare the students for their final showcase.
Certificates of Completion
At the end of each term students receive a Certificate of Completion. They receive positive feedback as well as encouragement in areas to improve. Students will also have recommendations for the following semester based on their developing abilities: which class(es) to take, private lessons to consider, or auditioning for one of our advanced music theatre programs.
Instructor-Student Ratio
Bravo Academy is committed to the highest quality instructors.
Music Theatre classes
: two instructors, a Director/Choreographer and a Music Director.
Acting classes
: one Drama Teacher/Director.
Maximum class size is 8 students for Kinder & Kids, and 12 for levels Junior and up.
Broadway Babies
: one certified Orff-Schulwerk instructor
Maximum class size of 6 pairs of parents & tots.
What to Bring to Class
– a pencil
– a water bottle
– indoor shoes or dance shoes
– comfortable clothes
– a binder or folder for class materials
Studio Rules
Group Programs are taught in our dance studio or studio theatre.
– no outdoor footwear
– no nuts, seeds or gum
– water only in the studios
Attendance is an important factor in all our group programs, as all productions are ensemble-based, and each student carries an equally important weight in the show. It is recommended that students not miss more than two classes per session.
1) Students should arrive dressed and ready to start class on time;
2) If a student will be away or late for a class, we request that the student call or email the school prior to the class so that adjustments can be made to the rehearsal schedule.
Each term culminates in a final performance in our very own studio theatre! Students and staff work hard to prepare a excerpt-style performance complete with professional lighting, costumes, sets & props.
Final performances are held on the last class day during regular class time.
Class tuition includes two complimentary tickets. Additional tickets may be purchased.
Please check student's corner for ticket sales and complete details.
Spring 2017 Shows: SEUSSICAL!
Monday, June 19
4:30-5:15pm Kinder Music Theatre – Monday Class
5:15-6:00pm Kids Music Theatre – Monday Class
6:15-7:15pm Junior Music Theatre – Monday Class
Wednesday June 21
4:30-5:15pm Kinder Music Theatre – Wednesday Class
5:15-6:00pm Kids Music Theatre – Wednesday Class
Saturday, June 24
9:00-9:45am Kinder Music Theatre – Saturday Class
9:45-10:30am Kids Music Theatre – Saturday Class
10:45-11:45am Junior Music Theatre – Saturday Class
Click Here to View the Class Schedule and Register Now
Registration & Payment
A student is fully registered in a group program once the following materials are complete and submitted:
Signed Registration Form;
Annual Registration Fee
($30 per student and $50 per family);
Program fee(s) are paid in full at the time of registration.
Discounts
Multi-class/Family discounts:
2nd enrollment: $10 off
3rd enrollment: $15 off
4th or more enrollment: $ 20 off
Note: Discounts are additive (e.g. if 3 classes are taken in one session the discount is $25)
Withdrawals & Refunds
Written notice is required for all group program withdrawals. Any student who wishes to withdraw from a group program before the first day of class may apply their account credit to another class or private lessons, provided they enroll in the new program within 1 year.
Withdrawal before first day of class: A refund, minus the Annual Registration Fee, will be available.
Withdrawal before the second class: A refund, minus the fee of one class and the Annual Registration Fee, will be available.
No refunds will be issued after the second class of the session.
Bravo Academy reserves the right to cancel any group class or camp due to insufficient enrollment. All tuition fees will be fully returned to the enrolled families.
---