PRIVATE MUSIC LESSONS
Music Comes to Life! The highest quality music instruction in North York for all ages.
Our Private Music Lessons are designed to suit the needs of each individual student, encouraging them to explore the technical and creative sides of music!
Music is a universal language that lasts for a lifetime. At Bravo Academy we see the growth of analytical skills, cognitive development, creative ability and confidence in our students every day. We offer many musical styles and teaching strategies to suit every student: from advanced Royal Conservatory Piano, to singer-songwriter guitar, to music theatre voice and so much more.
Lessons Include:
Ear Training
Sight Reading
Technique
Theory
Repertoire
We invite you to come experience what we're all about with a FREE TRIAL LESSON!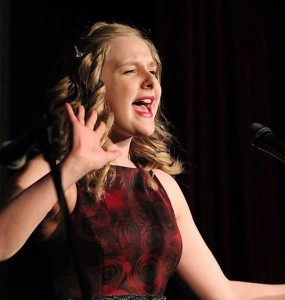 Just click on the instrument you are interested in below:
We believe in the highest quality instruction. The most engaging teachers. And most importantly, connecting our students to music in a meaningful way.
You can also learn:
Levels: Beginner – Intermediate
Styles:Contemporary, Pop, Singer-Songwriter
Lesson Lengths: 30mins, 45mins, 60mins.
Levels: Beginner – Advanced
Styles: Royal Conservatory of Music Canada (R.C.M.) Grades 1 – ACRT.
Lesson Lengths: 30mins, 45mins, 60mins.
Levels: Beginner – Advanced
Styles: For singers, actors, dancers, instrumentalists, and everyone.
Lesson Lengths: 30mins, 45mins, 60mins.
For the triple-threat performer (or if instrumental music isn't quite your thing), Bravo Academy offers premier private lessons in Acting and Dance. Learn the basics or hone your craft with our professional teaching artists.
Levels: Beginner – Advanced
Styles: Audition Preparation, Monologue, Improvisation, and more.
Lesson Lengths: 30mins, 45mins, 60mins.
Levels: Beginner – Advanced
Styles: Ballet, Tap, Music Theatre, Jazz, Contemporary, and more.
Lesson Lengths: 30mins, 45mins, 60mins.
Bravo Academy's
faculty
is comprised of highly educated and experienced instructors. All instructors are qualified educators who have excellent teaching experience and work in the industry as professional performers both in Canada and internationally. Throughout the year, Bravo Academy invites renowned local and international artists and music experts to present master classes.
Please visit our faculty page to learn more about our teachers.
Get in touch and book a free trial lesson with a teacher in your discipline. We will work hard to make sure you find the right fit.
Recitals
All private students have the opportunity to perform in two formal recitals per year held in December and June. Students may perform one piece that showcases their work, and will perform with fellow members of their teacher's studio as well as other students from Bravo Academy. Accompaniment is provided for students who will perform vocal or violin solos.
The recital is a fantastic chance for friends and family to see for themselves the progress that has been made throughout the term. Recitals are approximately 60 minutes long and are free to attend.
Masterclasses
Each year Bravo Academy invites renowned artists and music experts to present master classes. Master classes supplement a student's education and allow students the opportunity to learn and gain insight from the highest level of musicians and professionals.
Click Here to view a complete list of past clinicians.
Festivals
We encourage our students to partake in music festivals around the province. Festivals accessible to our students include Kiwanis, North York Music Festival, NATS and more. Our students are also exposed to exciting opportunities such as Canadian Exposition Contests, Mini Pops, professional theatre productions and casting calls (i.e. Mirvish's Matilda in 2016).
Click Here
to view our 2016/17 Group Class & Private Lesson Student Handbook which contains important dates, policies, and the full calendar year.
Regular Private Student
A Regular Private Student is a student that has a timeslot reserved each week, on a specific day, at a specific time, with the same teacher. Regular Private Students are invited to perform in two annual recitals each year and can take part in masterclasses.
Lessons are available for all ages and levels (beginner to ARCT) and in all styles such as classical, pop, jazz, rock, music theatre, and opera. We offer preparation for competitions and music festivals, university entrance and auditions, developing a role for opera or musical theatre, and Royal Conservatory of Music (RCM) and Conservatory Canada (CC) music exams.
Beginner lessons take place once a week for 30 minutes. Intermediate to advanced student lesson times range from 45 minutes to 1 hour. Private lessons are designed to suit the needs of each individual student. Students are encouraged to explore both the technical and creative sides of music. An average lesson includes instruction in: Ear Training – Sight Reading – Technique – Theory – Studies/Vocalises – Repertoire.
Trial lessons for Regular Private Lessons
Each student is entitled to one free 15-minute trial lesson for each instrument in which they are interested in enrolling. Prospective students will have one week to decide on the timeslot, at which point the slot will be forfeited if not claimed. All registration forms and payment must be received in order to begin lessons.
Registration and Payment for Regular Private Lessons
A regular student is fully registered once the following materials are complete and submitted: 1) Signed Registration Form 2) Annual registration fee 3) Submit all required post-dated cheques for the terms applicable (Term 1: Sept. 1; Term 2: Nov. 1; Term 3: Jan. 1 and Term 4: Mar. 1). Lessons can start at anytime throughout the year.
Withdrawal/Refund from Regular Private Lessons
Four weeks' written notice is required if a student decides to terminate lessons for any reason. If a student must withdraw immediately, they will forfeit a fee equal to four lessons from the date of written notice. Bravo Academy will refund any remaining tuition beyond the 4 weeks and return any post dated cheques. All makeup lessons must be made up by this time or they will also be forfeit. Refunds will be mailed within 3 weeks of the students last lesson date.
Casual Private Student
For students that want to take the occasional lesson or would like a coaching/audition session with an instructor, the "casual student" option is available. Lessons are booked with a specific instructor based on the instructor's availability. An administrative fee is added per 30 minutes.
A casual student is a student that is not committed to a specific timeslot and books lessons on a casual basis with a teacher that is available. A casual student's lesson time and day is guaranteed provided it is booked at least one week in advance. Casual students are able to take part in masterclasses. Note: Bravo Academy formal recitals are reserved for Regular Private Students only.
Registration and Payment
A casual student is fully registered once the following materials are submitted: 1) Signed Registration Form 2) Annual Registration Fee 3) Required fee for a specific teacher and casual student fee. Fees must be paid 48 hours in advance of the lesson in order to confirm the timeslot. Note: Any lesson cancelled by a casual student will not be made-up and the student forfeits their fee.
Please note: All Private Lesson Students fees are subject to Annual Registration Fee of $30 per student to a maximum of $50 per family.
Student Handbook
For all of our Student Policies, please read through our Student Handbook.