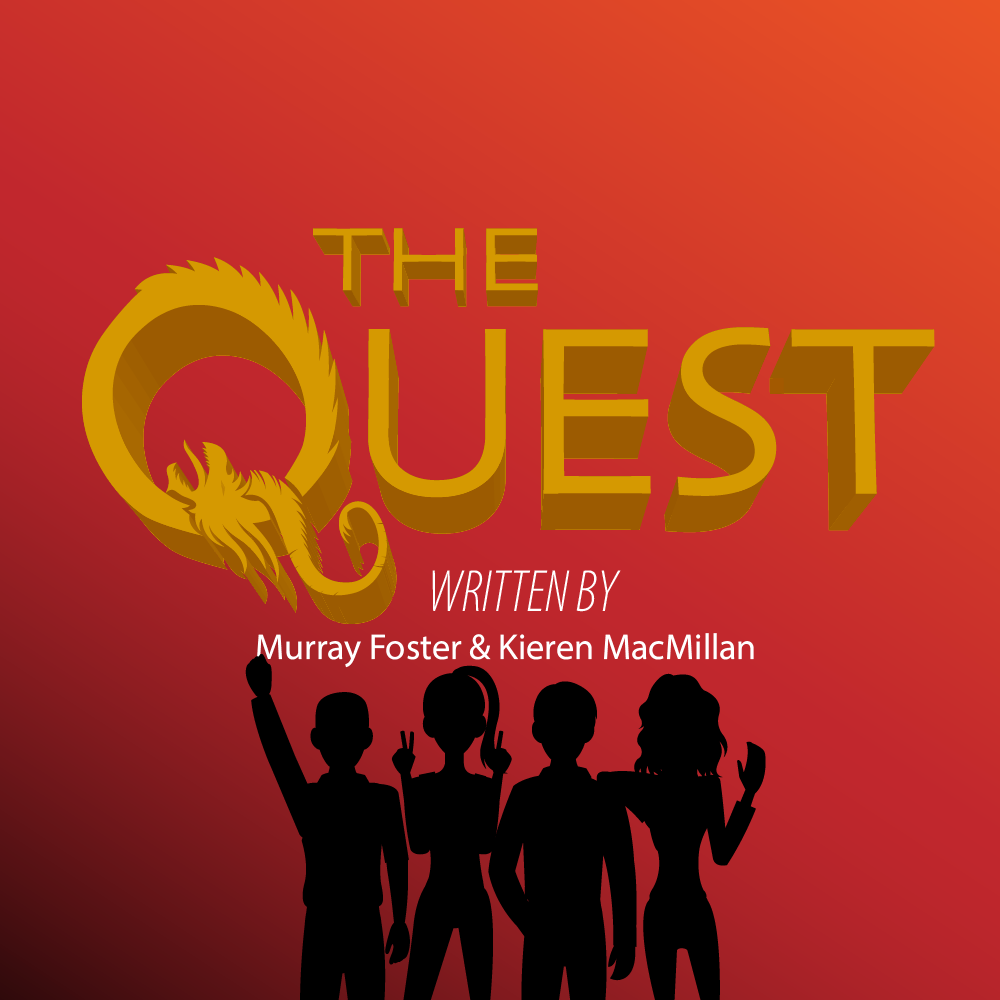 Written by Murray Foster & Kieren MacMillan
Directed and Choreographed by Stephanie Graham
Music Directed by: Kieren MacMillan
Assistant Choreographer: Keleshaye Christmas
Assistant Music Director: Ian Chan
Written by Juno-nominated Murray Foster (Moxy Fruvous, Great Big Sea) and Kieren MacMillan (Masters of Music Composition, Rice University), this funny and heartfelt show explores the courage we need when we exchange imaginary monsters for real ones. The songs range from edgy pop to epic ballads, and cover themes such as love, loyalty, and the confusion of high school.
Sammy plays "Quest," a nerdy role-playing game, every night with Rosie, Frankie and Taylor. One night, instead of quests within the game, Taylor gives the other three real-life quests. This launches all four of them on a journey to leave their safe fantasy world and confront their greatest fears – and along the way, to learn about themselves and the value of friendship. The Quest is a show that knows we all have what it takes to be brave – we just need a little push sometimes.
WHO?
Bravo Academy's Spring Teen Intensive Cast
WHEN?
June 24th 7:00pm
June 26th 7:00pm
WHERE?
Virtual Presentation