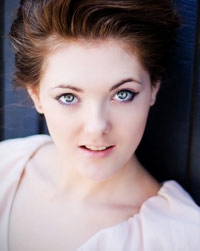 Role at Bravo Academy

Choreographer, Advanced Music Theatre; Private Dance Instructor

Education

Music Theatre Diploma, Randolph Academy for the Performing Arts

Biography

Ashley Arnold is a Toronto based dancer, actor, choreographer and singer who is originally from New Brunswick. She has trained in jazz, tap, contemporary, hip hop, street jazz, burlesque, step dancing, samba and ballet. She graduated from Randolph Academy for the Performing Arts in August 2010, where she was trained as a triple-threat performer.

She is a two time recipient of the Millennium Studio Scholarship, which gave her the opportunity to take master-classes at the prestigious Millennium Studios in Los Angeles. Ashley has also had the opportunity of being selected to dance with top LA dancers such as Jesee Santos (Britney Spears, Jessica Simpson, Madonna), Tera Perez, and Donyelle Jones (So You Think You Can Dance) during the Powerhouse Dance Gala. She has traveled across the Maritimes and Ontario performing for various shows, competitions, and charity events.

Ashley is a principle dancer with RS Divas Entertainment (Awarded Best Entertainment in Canada 2013 by the Canadian Special Events), Sapphire Dance Productions, Kiss On Cheek Dancers, and Interactive Entertainment.

Some choreography credits include Merry Widow – Les Belles Grisettes (Opera York), Legally Blonde the MusicalSapphire Dance), High School Musical 2 (Bravo Academy), A Christmas Carol (Bravo Academy), Oedipus (Speakeasy Productions).