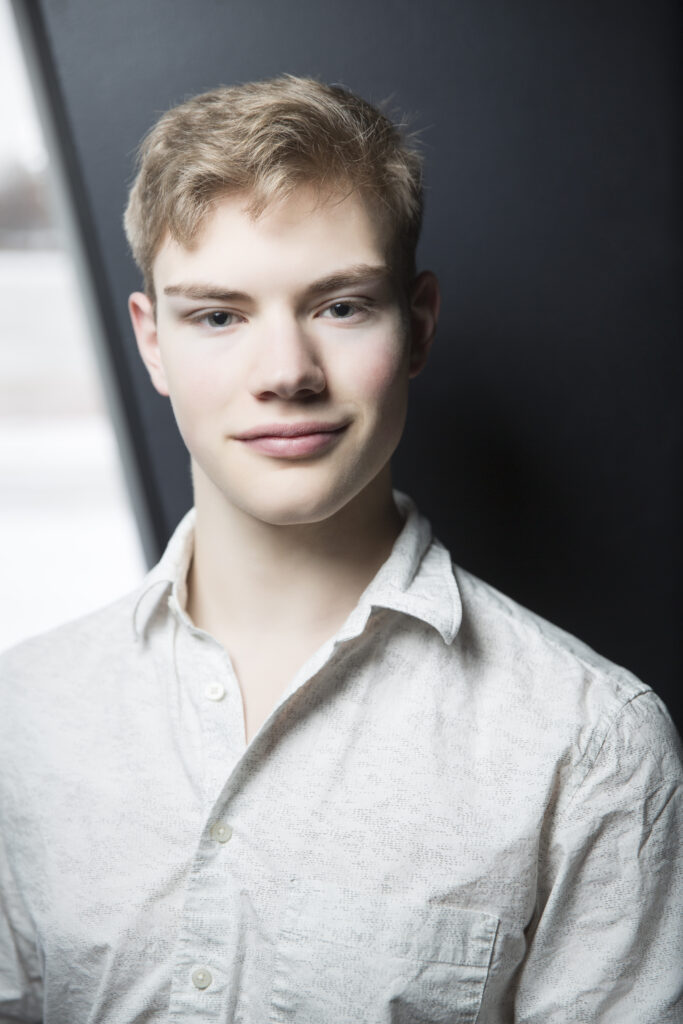 Role at Bravo Academy

Music Director

Education

Bachelor of Music Theatre Performance, Sheridan College

Biography

Ben Page (they/them) is a composer/actor from Toronto and the fastest shawarma eater east of the Don Valley. A graduate of Sheridan college's Bachelor of Music Theatre Performance class of 2020 and proud alumnus of Bravo Academy, their debut as a composer, Leaving Eden (Book/Lyrics Jenny Waxman) won best musical at the New York Musical Festival. Their passion is in the creation and development of new musicals. Having been a part of numerous new works over the past few years as an actor, MD, or composer. Performance selections include: Pump Up The Volume (CMTP), The Preposterous Predicament of Polly Peel (Toronto Fringe), and The Crack of Doom (Bravo NMTI). Ben's love for theatre was fostered at Bravo, they are very excited to be able to share that joy with the talented students there now.