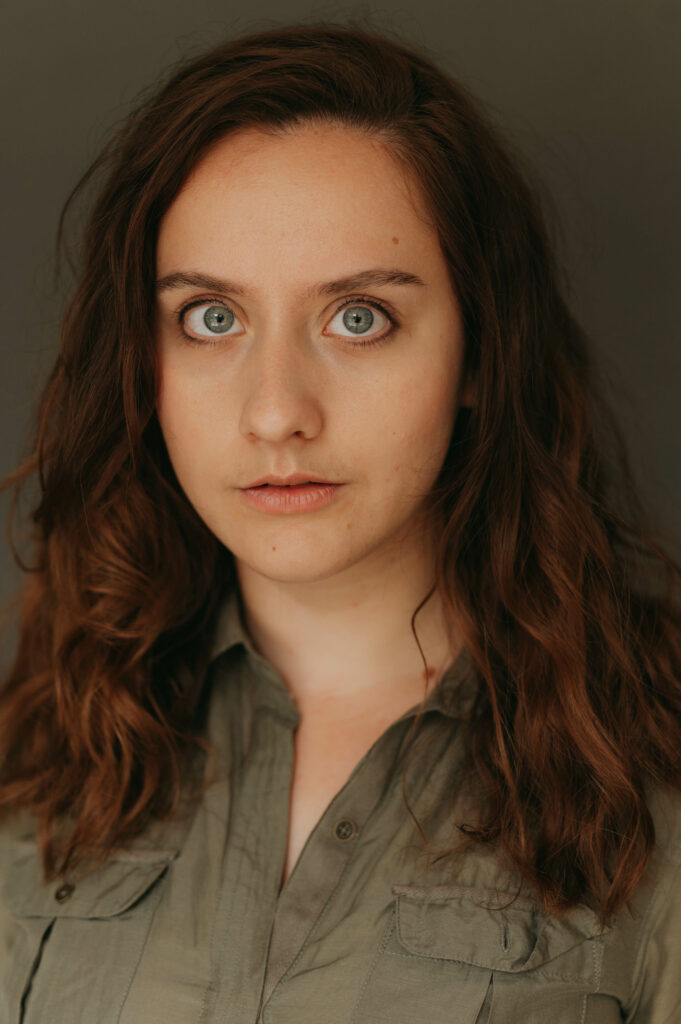 Director, Production Assistant & Administrator
University of British Columbia, Guildhall School of Music and Drama
Bonnie is a Finnish-Canadian theatre artist who has worked as an actor, director, producer, stage manager, playwright, and even juggler! She holds a BFA in Acting from the University of British Columbia, where she graduated with the Joy Coghill Award in Acting, and previously studied in London, England, where she received a certificate from the Guildhall School of Music and Drama's Preliminary Acting Course.

With companies such as Bard on the Beach, KidSafe Productions, Geekenders, Instant Theatre, Shifting Ground Collective, and more, Bonnie has worked extensively on the touring of TYA shows, adaptations of classical works, and the development of new musical theatre. In 2021, she was a selected participant in both Theatre Gargantua's Emerging Artist Roundtable and the Shaw Festival's Monologue Jam. Bonnie's play, THIS FEELS LIKE THE END, will be presented at the 2024 Next Stage Festival at Buddies in Bad Times Theatre, and was created with the support of an Ontario Arts Council Grant.

Bonnie has worn many hats at Bravo since moving to Toronto in January 2022, as a production assistant, instructor, and director. Bonnie has many years of experience as an artist-educator and director, with companies such as Bard on the Beach, Carousel Theatre for Young People, Arts Umbrella, Shakespeare in Action, and more. She loves nothing more than encouraging young people to tell their own stories and explore new ones with limitless imagination and boundless empathy! While at UBC, Bonnie minored in Anthropology with a focus on arts and culture spaces, and is passionate about making the theatre as welcoming and exciting a space for everyone as it has been for her.