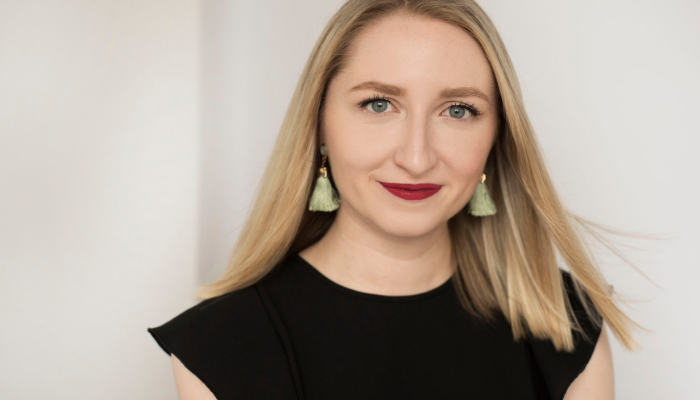 Role at Bravo Academy

Voice Instructor

Education

Masters of Music, University of Toronto (to be completed 2020)

Biography

Praised as "vocally delightful" (Opera Canada), Morgan Reid has been featured as a versatile performer in recital, musical theatre, dance, and operatic repertoire. Some selected stage credits include Britten's A Midsummer Night's Dream (Halifax Summer Opera Festival), chorus for Puccini's La Bohème (Against the Grain Theatre), and Arden's The Happy Prince (Highland Arts Theatre). An avid recitalist, Morgan has been a part of the Vocalis series at the University of Toronto, including A Few Figs from Fiddles (2020), a recital curated and featuring works by rising singer/composer Danika Loren, and The Song Narrative Project: Mother Earth (2019), curated by Steven Philcox and Laura Tucker, in which Morgan performed, choreographed, and aided in direction. Other engagements have included a programme of new works for chamber ensemble and voice premiered as a part of the University of Toronto New Music Festival (2019) and a series of Gilbert & Sullivan musicals in concert (COSA Canada), one of which meant Morgan stepping in at a moment's notice to perform Josephine in G&S' H.M.S. Pinafore in February 2020. She has also joined SongFest's Young Artists Program in Los Angeles, CA, Orford Musique in Orford, QC, and the National Opera Institute with Against the Grain Theatre, all of which culminated in a series of recitals, operatic scenes, and masterclasses. Morgan is also an active teacher and coach for both classical and musical theatre repertoire, teaching a wide range of ages and stages in her private studio and at Bravo Academy for the Performing Arts (North York, ON). Other teaching experience includes working as a coach and instructor at the Highland Arts Theatre's HATCH program (2018), presenting various performance masterclasses in her hometown of Sydney, NS, and, in 2018, she served as the voice coach for Garnet & Gold Musical Theatre's production of The Addams Family (Sackville, NB). While not performing or in the studio, Morgan also works as a stage manager and in arts administration roles, with notable positions at the Highland Arts Theatre (2017-2018), working on the team behind the new Canadian opera The Bells of Baddeck (SM 2017, ASM 2016), serving as COSA Canada's Social Media manager and a member of their Admin Team (2020-), various Teaching Assistant roles at the University of Toronto (2018-), and as a member of the U of T Voice Studies Administration team (2019-). In the Fall of 2020, Morgan will begin her Doctor of Musical Arts in Voice Performance, fully funded, at the University of Toronto, studying under Dr. Darryl Edwards. She is also a graduate of the Master of Music Voice performance Program at the University of Toronto and Mount Allison University's Bachelor of Music program. She has been honoured with the J.E.A. Crake Graduating Student Award in Performance (2018), Ruth Goldbloom Award in Performing Arts (2017), the Mary McKean Scholarship for an Outstanding Student (2017), the May T. Walshman Award for Promise in a Career in Voice Performance (2017), and many scholarships for both academic and musical excellence at both academic institutions. She also thanks Nova Scotia Talent Trust and the Canadian Art Song Foundation for their support over the years.