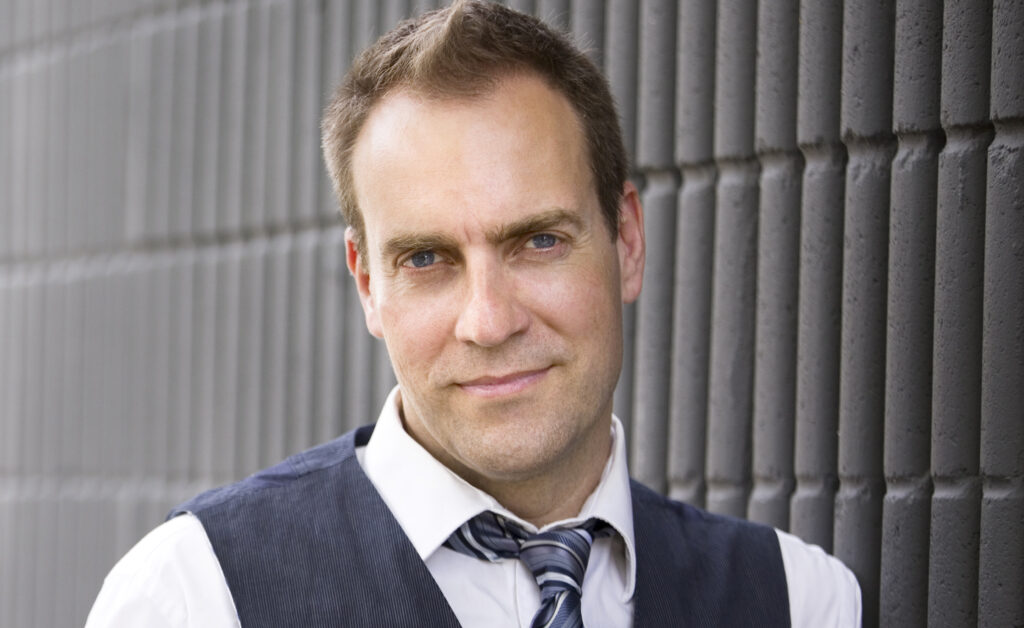 Role at Bravo Academy

Writer, New Music Theatre Intensives

Biography

Murray Foster is a Juno-nominated musician, songwriter, director, teacher, and entrepreneur.

Murray was a founding member of the Toronto group Moxy Fruvous, and spent thirteen years as the bass player for the Newfoundland band Great Big Sea. He has five gold and platinum records, has sold half a million albums, and has performed over 2500 live shows including performing on "Late Night with Conan O'Brien" and opening for Bob Dylan at Massey Hall.

Murray is currently a Professor of Music at Seneca College in the Independent Performing Songwriter program, and is also the founder of the Toronto Songwriting School which holds classes in Toronto and hosts songwriter getaways in cities across Ontario and around the world. In 2015, Murray wrote the song "Lay Me Down" for the band Fortunate Ones, which spent three weeks at #1 on the CBC Radio 2 Top 20 and was the most-requested song of the year.

In 2015, Murray wrote, directed and scored a feature-length film called "The Cocksure Lads Movie." Earning comparisons to The Beatles' "Hard Day's Night," the film played at festivals in Madrid and Shanghai and won the Special Jury Prize at the Niagara Integrated Film Festival in 2015. The movie was the #1 English-language movie in Canada in August 2015.

In 2017, Murray was accepted into Sheridan College's "Canadian Musical Theatre Project" (the program that produced Come From Away) to turn "The Cocksure Lads Movie" into a musical. Now titled "Chelsea Sunrise," the musical is ready to be presented to North American theatres after a three-year incubation process at Sheridan.

Murray was a founding member of the Toronto Music Advisory Council, which advises the Toronto City Council on ways to improve the city's music ecosystem. Murray is also President of The Urban Orchestra, a charity dedicated to putting on full orchestra performances in unconventional music venues across Toronto. In 2020, The Urban Orchestra is planning two concerts with a full thirty-six piece orchestra at Lula Lounge in Toronto featuring the works of Beethoven.

From 2014 to 2016, Murray was Executive Director of Our Place Initiative, a non-profit organization operating in Etobicoke aiming to improve civic engagement.

Murray's other ventures include co-founding Choir Nation, which organizes youth and adult choirs in Toronto and Niagara.

Murray plays upright bass in the Toronto jazz trio The Lesters, which has a monthly residency at Toronto's Top o' the Senator restaurant.