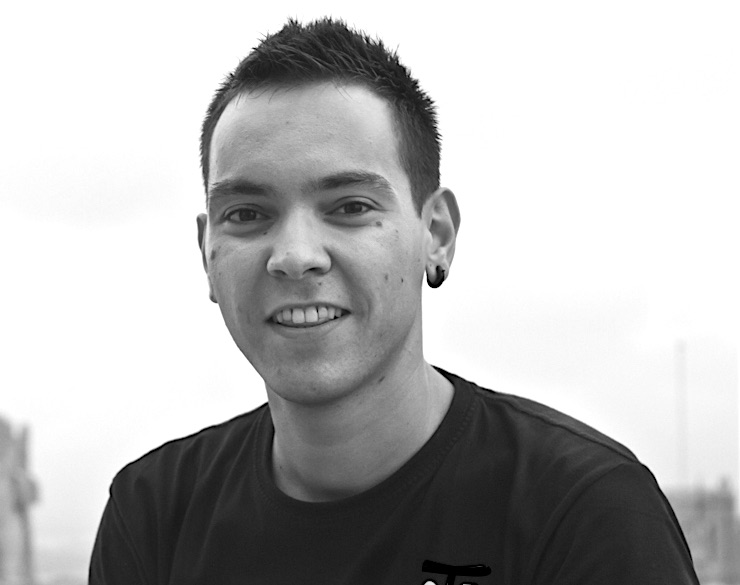 Role at Bravo Academy

Music Theatre Director

Education

MA in Arts & Events Management & MA in Composition for Soundtrack, Media & Stage

Biography

Sergi Guasch is a composer, pianist, arranger and music director who holds a Piano Diploma, a Bachelor's Degree in Composition, and a Master's Degree in Composition for Soundtrack, Audiovisual Media and Stage from the Catalonia College of Music in Barcelona.

Sergi finished his piano studies with a mention of honour. As a pianist, he has expanded his studies with different master classes in classical piano, but also in improvisation. He has also been an accompanist in different musical theatre courses and pianist for different musical theatre shows.

Sergi has been in contact with the stage since he was a child playing, acting and creating different shows. As a composer, his music has been played at International Festivals and in many important theatres in Spain. Sergi also created music for many short movies and his music has been recorded an edited in different books.

Before making his move to Toronto, he worked in many shows either creating music, music directing or performing it. And now living in Toronto Sergi has music directed shows for Creativiva Inc. (The Jungle Book, Cinderella, The Little Prince), and he also music directed, stage managed, and created music for Unity, the main show for Ontario's celebration of the 150th anniversary of Canada at Queen's Park.

Sergi also played in different musical shows such as Evita (JDP Productions) or Beauty and the Beast (Bravo), and he is part of the Arts Alive Orchestra in Brampton playing in different musicals shows and performances.

Sergi combines his performing experience and professional endeavours with his role as a piano teacher and Arts and Events manager because he also has a master's degree in Arts and Events Management.