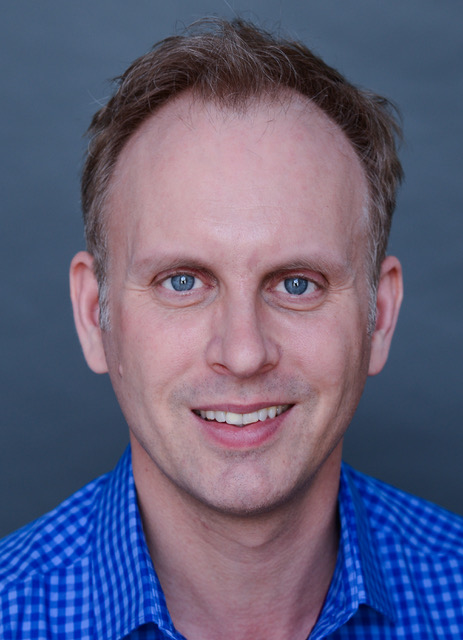 Role at Bravo Academy

Voice Instructor

Education

BFA in Interdisciplinary Studies (Music/Theatre) from Concordia University, MA in Creative Entrepreneurship (University of East Anglia), currently completing PhD in Creative and Cultural Entrepreneurship

Biography

Steven has been active in the performing arts in Canada and the UK for over 25 years. As an actor, singer and dancer he made his professional debut in The Best Little Whorehouse in Texas at Stage West Calgary and Edmonton continued to perform in musicals, plays, opera, operetta, dance and television across Canada including: Jesus Christ Superstar (Mayfield Dinner Theatre), My Fair Lady (Edmonton Opera), Turandot (Les Grands Ballets Canadiens, Olympic Stadium, Montreal), Countess Maritza & The Beggar Student (Dawson Creek Symphoniette and Choir), and Freak Accidents (Onion Theatre).

Moving to the UK in 2002, Steven worked extensively in musicals, plays, concerts, film, recordings and cabaret across the UK including: Scrooge (West End – Palladium Theatre and 4 UK Tours), Doctor Dolittle (UK Tour), Flora the Red Menace (Landor Theatre), Musical of Musicals, The Musical (All Star Productions), Bicycle (E'Zi Theatre), and The Happy Prince (Image Musical Theatre). He was involved in workshopping, recording and presenting new musical theatre writing including: Thirteen Days (Arcola – Grimeborn Festival), Love & War (All Star Productions), Watch Me Shine (Royal Vauxhall Tavern), Dracula (recording – Sang de Vie Productions) as well as presenting new Canadian and American plays in readings in London including: Ink (Tristan Bates Theatre) and Delusions of a Government Witness (Bridewell Theatre). He presented cabaret performances at the London Theatre Museum, Leicester Square Theatre and The Pheasantry and co-created Beg, Borrow and Steal: A Kaleidoscopic View of The Beggar's Opera presented at The Arts Club (London) and as part of the Song, Stage and Screen conference at Bretton Hall, University of Leeds. His feature film debut in Mesocafé premiered at the Gulf Film Festival (Dubai) and the Raindance Film Festival (London). He was also principal male singer on the inaugural voyage of the Costa Magica cruiseliner and in 2010, to celebrate Stephen Sondheim's 80th birthday, he recorded It Takes Two: Stephen Sondheim Duets with Heather Weir and Stuart Pedlar.

Steven has been a teacher of voice, acting and movement since 1991 at institutions such as The University of British Columbia, Sheridan College, Randolph College and at the London College of Music (UK) where he taught from 2010-2018 and was a Senior Lecturer and Course Leader of the BA Honours Musical Theatre degree programme. His former singing students can be found working professionally in musicals, opera and recording and have played lead roles in the West End, off-Broadway and in major tours. His students have successfully gained entrance to prestigious institutions such as The Royal Central School of Speech and Drama and the Royal Academy of Music as well as winning Britain's Got Talent. He has also been invited to present masterclasses at conservatoires in Holland and Lithuania, published scholarly articles in the Musical Theatre Educator's Association journal and has presented at major international conferences on pedagogy and practice. He is also the founder of www.TheThrivingCreative.com which offers advice and training at the intersection of creativity and business.

His education includes a Diploma in Theatre Arts from MacEwan University, a BFA in Interdisciplinary Studies (Music/Theatre) from Concordia University, an MA in Creative Entrepreneurship (University of East Anglia) and he is in the final stages of a PhD in Creative and Cultural Entrepreneurship from Goldsmiths, University of London looking at issues of sustainability and creative careers.

As a singer, his teachers have included: David Meek, Gary Relyea, Lary Benson, Jocelyne Fleury, Annette Battam and Mark Daboll and while living in London, he had the opportunity to do workshops with leading international voice practitioners including: Catherine Fitzmaurice, Mary Hammond, Gillyanne Kayes, Jeremy Fisher, and Patsy Rodenburgh.