Intermediate Troupe | Ages 12-14

Bravo Academy's Advanced Music Theatre Troupe Program is a year-long experience dedicated to providing the finest music theatre education in the Greater Toronto Area.
Students work with INDUSTRY PROFESSIONALS and experienced theatre educators to produce high-quality performances, while receiving ADVANCED LEVEL TRAINING in the elements of music theatre. Admission to the program is by audition only, resulting in a FAST-PACED CREATIVE ENVIRONMENT where budding artists can truly shine. Music theatre encourages children to use their IMAGINATION, work as a team, develop communication skills and build self-confidence.
NEW FOR 2019/20! "New" Troupe is a program where young artists (ages 12-14) begin to build professional-level music theatre skills, with an emphasis on conduct, preparation, and collaborative creation in the rehearsal room.
Learn more about our Troupe programs!

---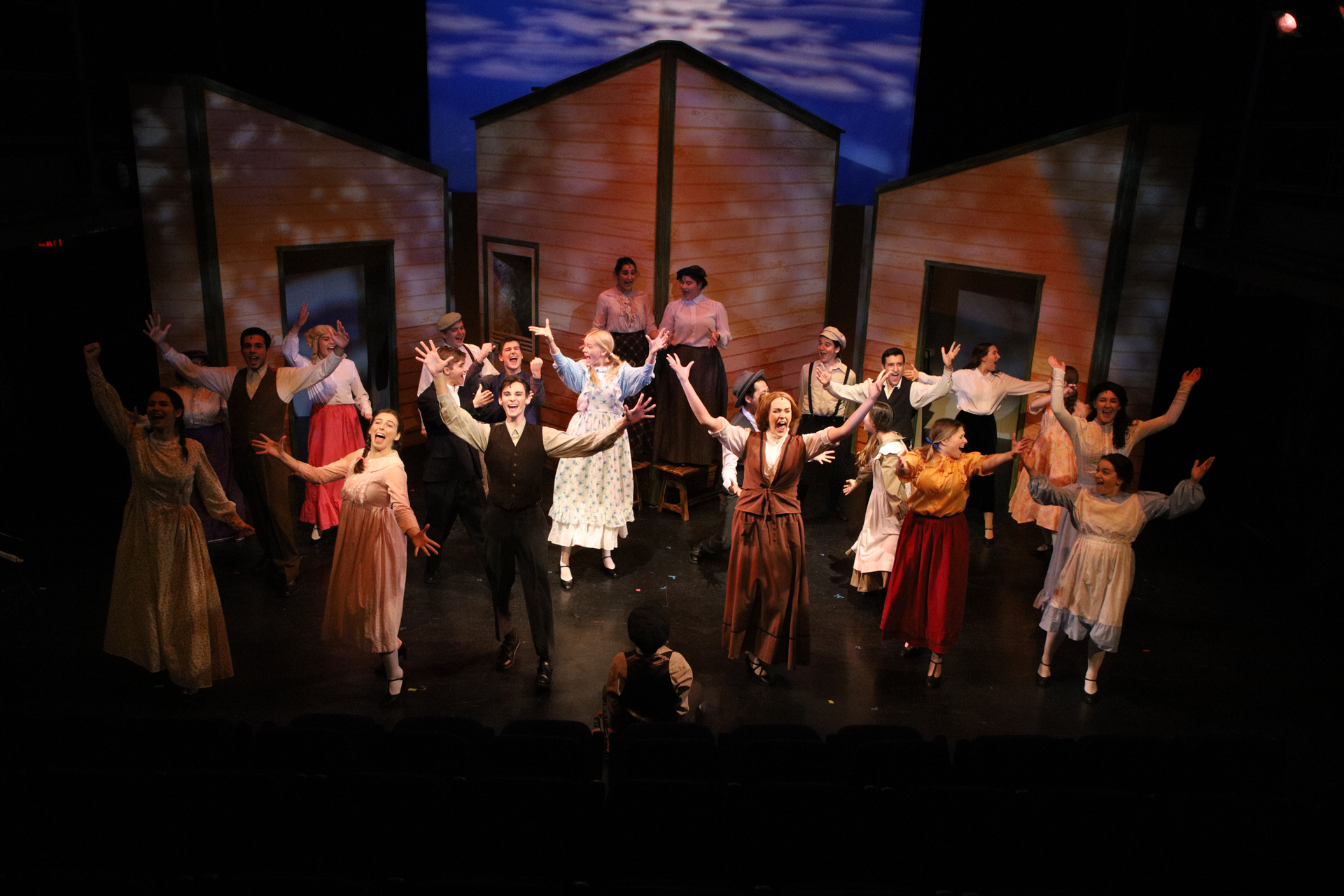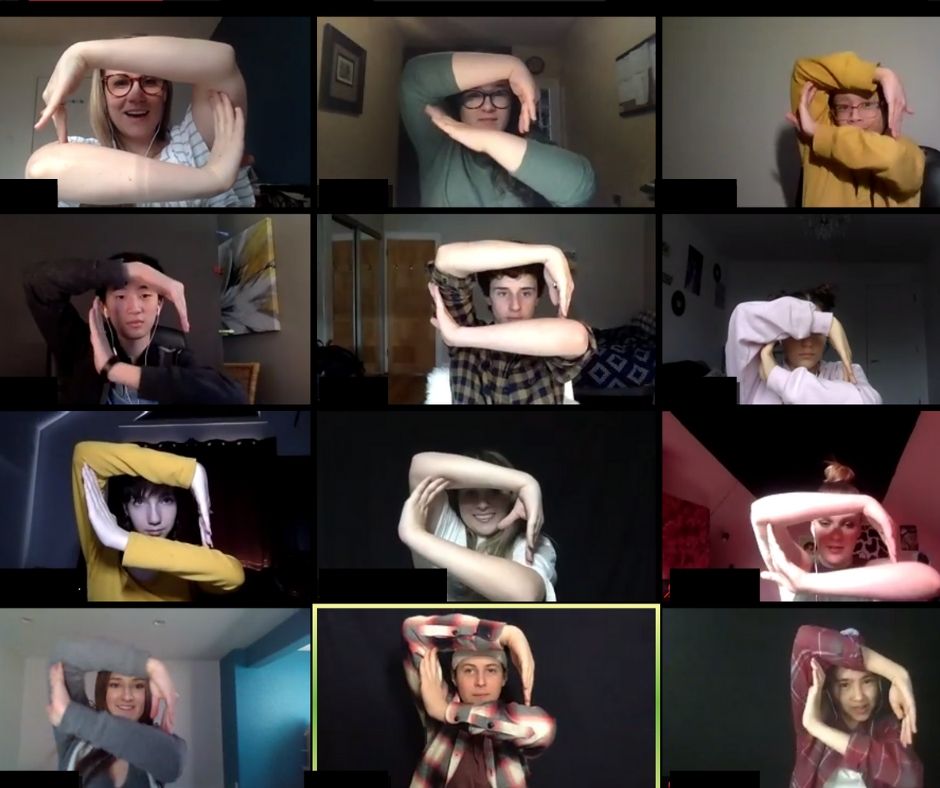 We are excited to be planning a "hybrid" season in Fall 2020, that will allow us the flexibility to move between in-person and online rehearsals or performances. This process may include:
In-person rehearsals allowed with few restrictions

In-person rehearsals with many restrictions, which will include limiting the number of students in a room

Online rehearsals over Zoom

A full in-person performance at the Meridian Arts Centre

An in-person performance in our Studio Theatre, live-streamed to audiences at home

An online-only performance over Zoom
Prospective students for our 20/21 season should be comfortable with working in either an in-person or online format, as we'll likely be using both while observing physical distancing restrictions. Rehearsing over Zoom presents unique opportunities to collaborate in a new and exciting way! Since moving our rehearsals online in March 2020, students and teachers have been making amazing progress and discoveries, and putting together incredible performances, such as our Spring Teen Intensive Super School.
Our Fall 2020 Season (to be announced in Summer 2020) will feature musicals that allow flexibility to be performed online and/or in-person. We are excited to be collaborating with writers and licensing houses on  developing new shows!
Auditions for 20/21 Troupes! Click here for more information!
The year is divided into two terms: Fall and Spring. The end of each term culminates in a full-scale production of a junior or full-length musical at the Toronto Centre for the Arts.
Each term, students will audition for roles, giving them the opportunity to practice preparing material and auditioning in front of a panel. Students are cast by the artistic team, often in both principal and ensemble roles.
The rest of the term is devoted to rehearsal, including staging, choreography, and music. Through the rehearsal process, students will learn to create unique characters, work collaboratively with team members, develop ensemble performance skills, and gain confidence!
CLASS SCHEDULE
Rehearsals: Mondays, 6:45-8:45pm
Sunday Rehearsals: 3-4 per term, 1:00-4:00pm
Fall 2020 Tech Dates: Dec 7th, 10th
Fall 2020 Show Dates: Dec 12th-13th
---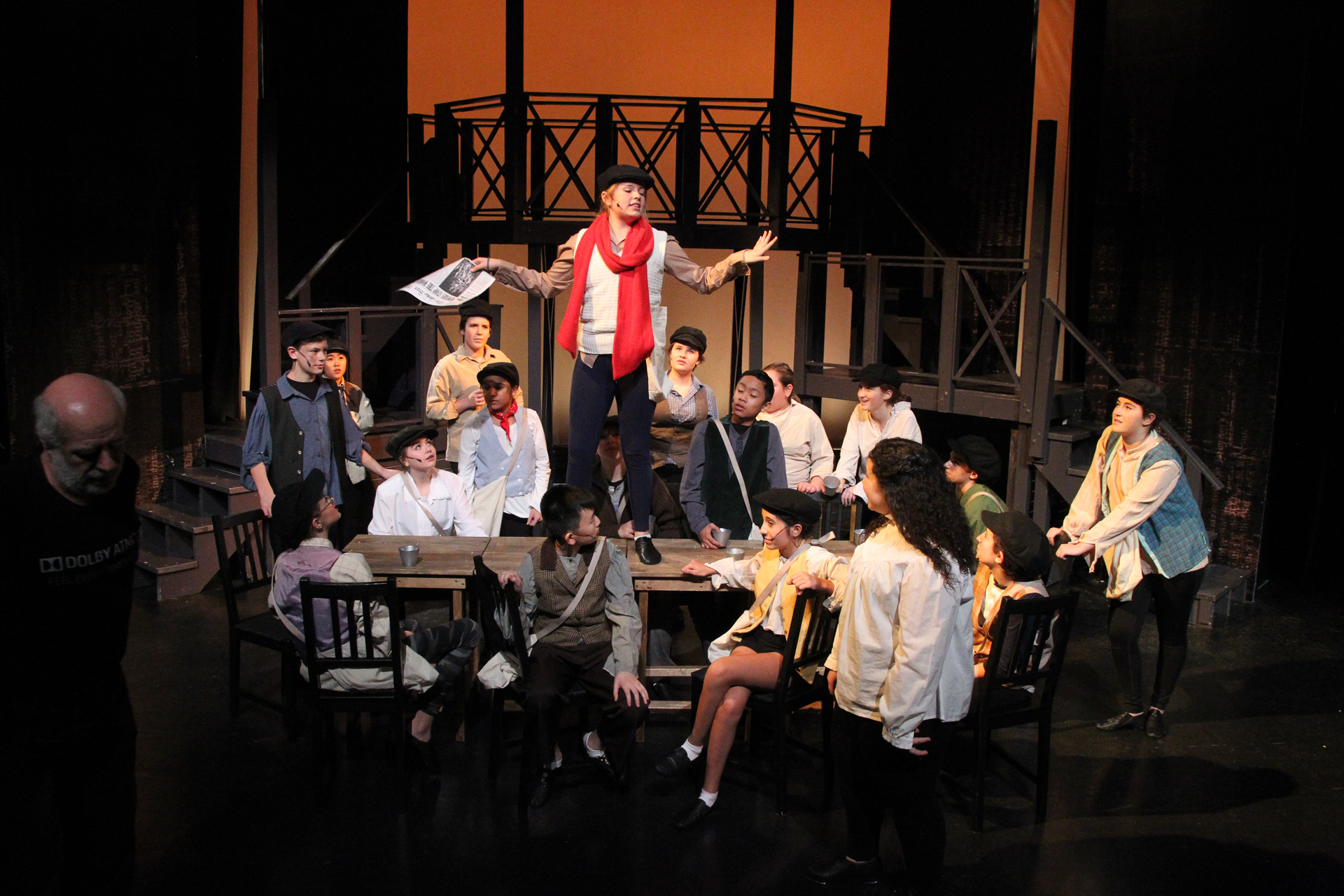 ---
Super School! Live Online Version
Music & Lyrics by Daniel Abrahamson
Book & Lyrics by Sarak Mucek
Super School! is a new musical created by Daniel Abrahamson and Sarah Mucek. Alissa's anxiety makes her turn invisible – could her super powers be more embarrassing? On her first day at Super Public High School, however, she discovers that she isn't the only one struggling to control her "gifts." Will Alissa and her new classmates be able to overcome their insecurities to win the cross-town All-Powers Tournament? And more importantly, will they rise to the occasion when they discover a supervillain in their midst? Super School is a show about friendship, ability, and what it takes to be a hero.
---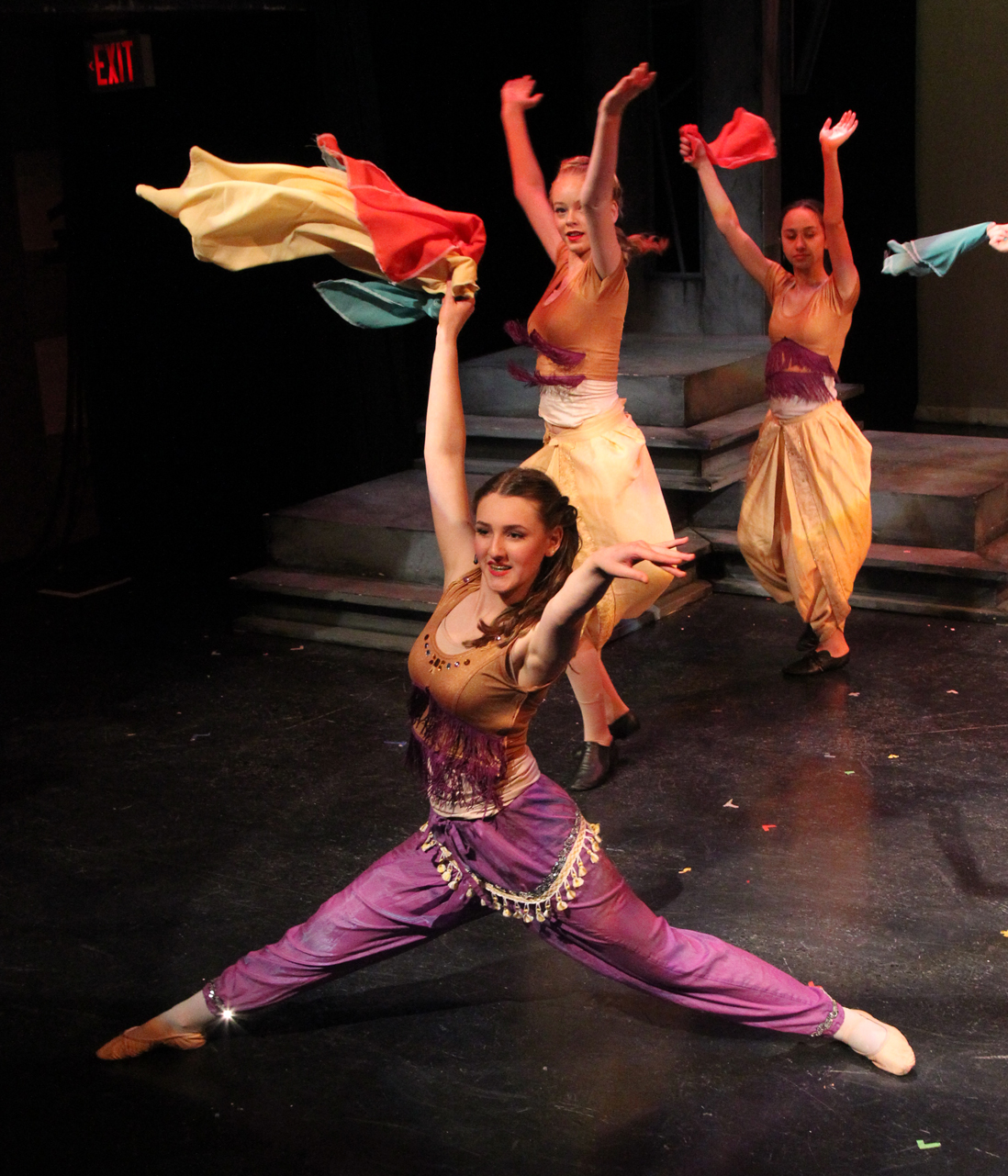 All of our Troupe programs are audition-based and highly competitive. Troupe auditions are held annually in early May for the following school year. Once accepted, students also audition for their role(s) at the beginning of each term. While students do not require past music theatre experience to audition, successful applicants are those that demonstrate a high level of singing and acting ability in the auditions. In addition, a positive attitude, willingness to learn, and overall energy are major factors.
"New" Troupe audition requirements include:
2 music theatre songs (age appropriate, 32-bar selection)
1 monologue (60 seconds or under in any style)
Sheet music for accompanist

 

 (preferably double-sided, hole-punched and in a binder)

Headshot
Completed audition form
Resume (optional)
Full audition requirements, along with helpful preparation tips and resources, are available on our Audition page.
What You Gain
Learn music theatre fundamentals

Improve your singing, dancing, and acting

Make friends with other young performers in your community

Build confidence

Gain leadership and teamwork skills

Grow creatively in a supportive environment

Improve presentation skills

Prepare for further studies or professional opportunities in music theatre

Work with industry professionals

Gain valuable performing experience

Make lifelong friends

Have fun!
What We Provide
Highly skilled and credentialed industry-professional instructors

Show materials including script and score

Detailed schedules and rehearsal resources on Student's Corner

Access to audition postings for professional opportunities

Workshops and master class opportunities with guest artists to further your development

A fully-realized production in a professional setting

Full set, lights, costumes, hair and make-up designed by a team of professionals

Full-time Production Stage Manager

Double-cast shows that allow more students to shine in lead roles

Official Troupe t-shirt
Fall 2020 Intermediate Troupe Faculty