At Bravo Academy, we offer March Break Music Theatre Camps for children ages 7-12!
Have you always wanted to know what it feels like to star in a Broadway musical? Then this is the perfect camp for you! You'll learn what it takes to stage a professional-quality musical, complete with auditions, full rehearsal days of blocking, creating set pieces and props, and finally performing in a full-scale musical production at a professional theatre. Whether you're a serious musical theatre performer, or simply looking to test the waters of the performing arts, this camp is a fun and exciting way to spend your March Break! We'll give you tons of hands-on experience in each aspect of producing a musical, from backstage, to on stage.
At the beginning of each session, all students are cast in a role and receive instruction in dance, voice, and acting as they work towards their final show. If students are not needed for a portion of rehearsal during the day, they will also create set pieces and props for the final performance held in our state-of-the-art Zlotnik Studio Theatre on the last day of camp.
9am
Our day starts with a warm up activity, to get our creative energy flowing and get ready to work!
10:30am
After a snack break, we dive into our show, working on scenes, songs, and staging!
12pm
Over lunch, we'll enjoy some of our favourite movies, including classic musicals. Don't forget Pizza Friday!
1pm
We're back to work, staging our show and learning choreography for our final production on the last day of camp.
3pm
We head to the craft room to work on props, costumes, and set pieces that will make our show personal and colourful!
2018 March break music theatre camp show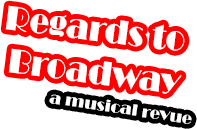 Camp Schedule and Registration
March Break Camp 2018: March 12 – 16, 2018 – $300 + HST
March Break Music Theatre Camp runs Monday to Friday, 9am to 4pm. Extended care is available from 8am to 9am, and 4pm to 5pm.
All March Break Camps take place at our state-of-the-art facility at 77 Samor Rd, near Dufferin and Lawrence.
RETURNING STUDENTS PRICE: $275 + HST
Policies
Please take a look at our Student Handbook to learn more about our policies.
---
What parents say about our camps
Mitch, Samantha, and Amanda were an amazing team and went out of their way to make sure our dughter had a positive experience. Through their work with her, she has gained so much confidence, a love of theatre and an enthiusiasm for more. I am forever grateful!!

Bravo Academy Parent Testimonial, Summer Camp

This camp was fantastic! My daughter LOVED it! So impressed with the production and what the staff and children were able to accomplish. Well done!

Bravo Academy Parent Testimonial, Summer Camp

Once again, an amazing experience!! The show was fantastic, the staff and volunteers amazing! My daughter loved every single minute of it, and is already talking about next year. Thank you for putting together such a wonderful program.

Bravo Academy Parent Testimonial, Summer Camp