Rentals at Bravo Academy!
Looking for a rental space to teach regular classes, rehearsals, workshops, auditions, programs or hold performances? Looking for a space to compose new works, or rehearse for an upcoming concert? Bravo Academy, located in North York Toronto, offers six Private Studios, a Rehearsal Hall and Studio Theatre, suitable for your needs!
State-of-the-art facility was newly built to commemorate 10 years of Bravo Academy. Owner Melissa Bencic, entrepreneur, and mother of two, created Bravo Academy as a place of opportunity for emerging and young artists to grow in a community based environment. Bravo Academy opens it doors to expand these opportunities.
Resident Artists Program
Our Resident Artists program was formed to give opportunities for artists to create, develop and explore in an environment that suits their needs. We welcome rehearsals, workshops, classes and performances throughout the year, and will work with our residents as they continue in their growth.
---
Studio Theatre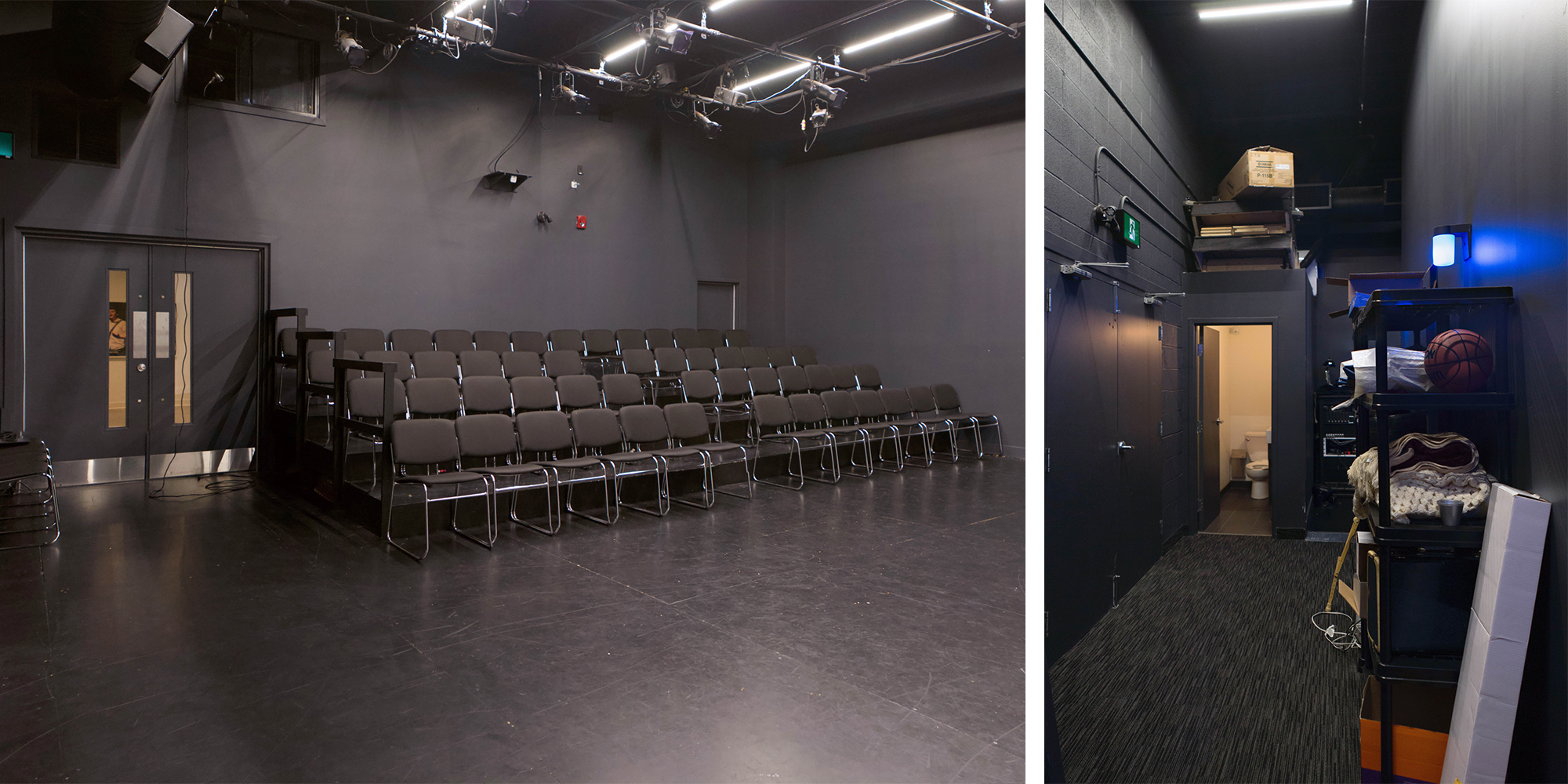 Bravo Academy's Marty & Penny Zlotnik Studio Theatre is suitable for rehearsals, workshops, classes, auditions, recitals and performances. The stage is fixed, however the space has movable risers that can be reconfigured. Backstage is equipped with a Bluetooth compatible sound system and a built in washroom.
Includes traditional theatre seats, and 3 rows of movable risers.
30 x 40 square feet 
Max. capacity 100 (including performers)
Private Studios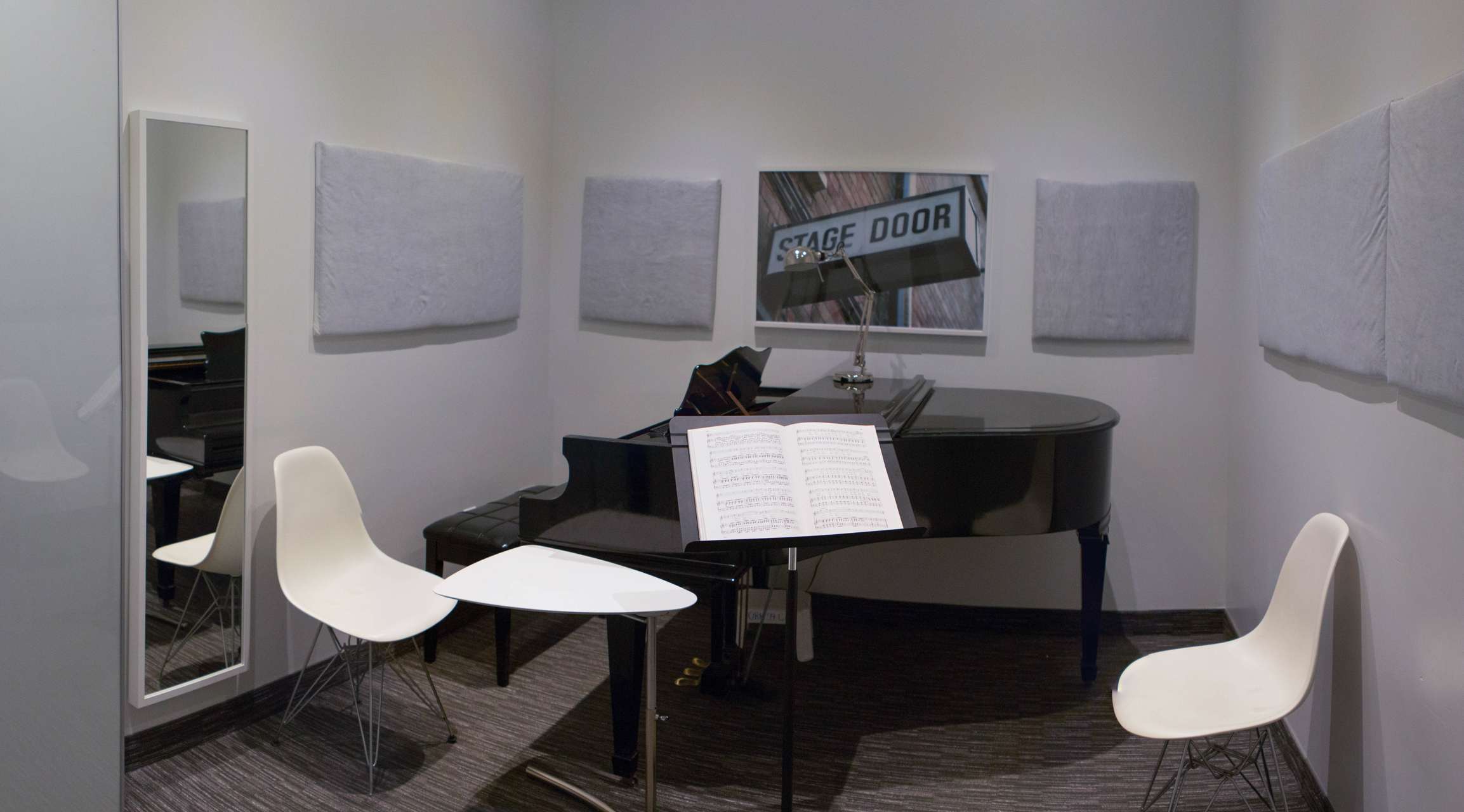 Bravo Academy offers six Private Studios, perfect for vocal and instrumental rehearsals, coachings, recordings, and more. Ideal for musicians and composers.
8 x 6 – 9 x 10 square feet 
Includes an Upright or Grand Piano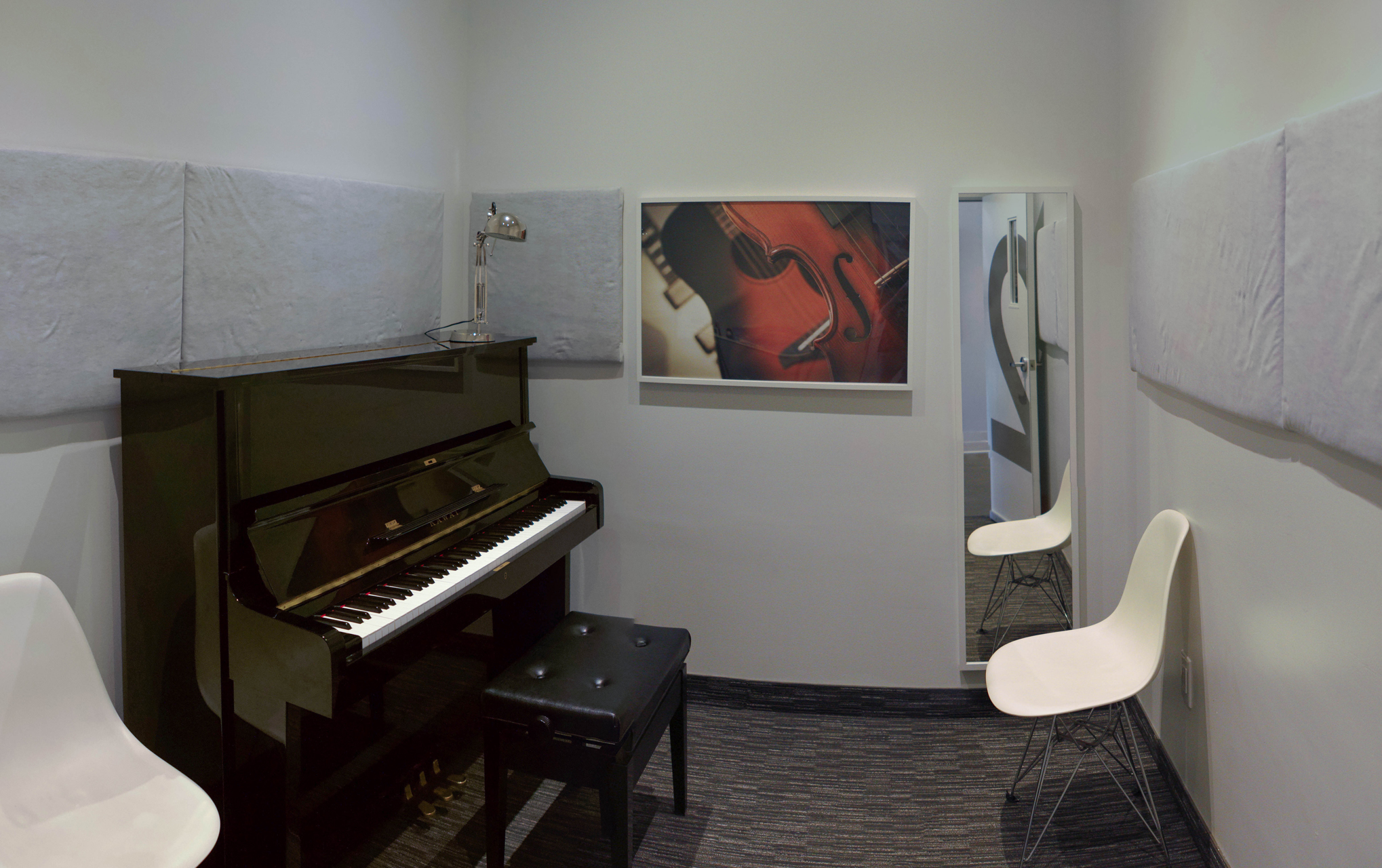 Rehearsal Hall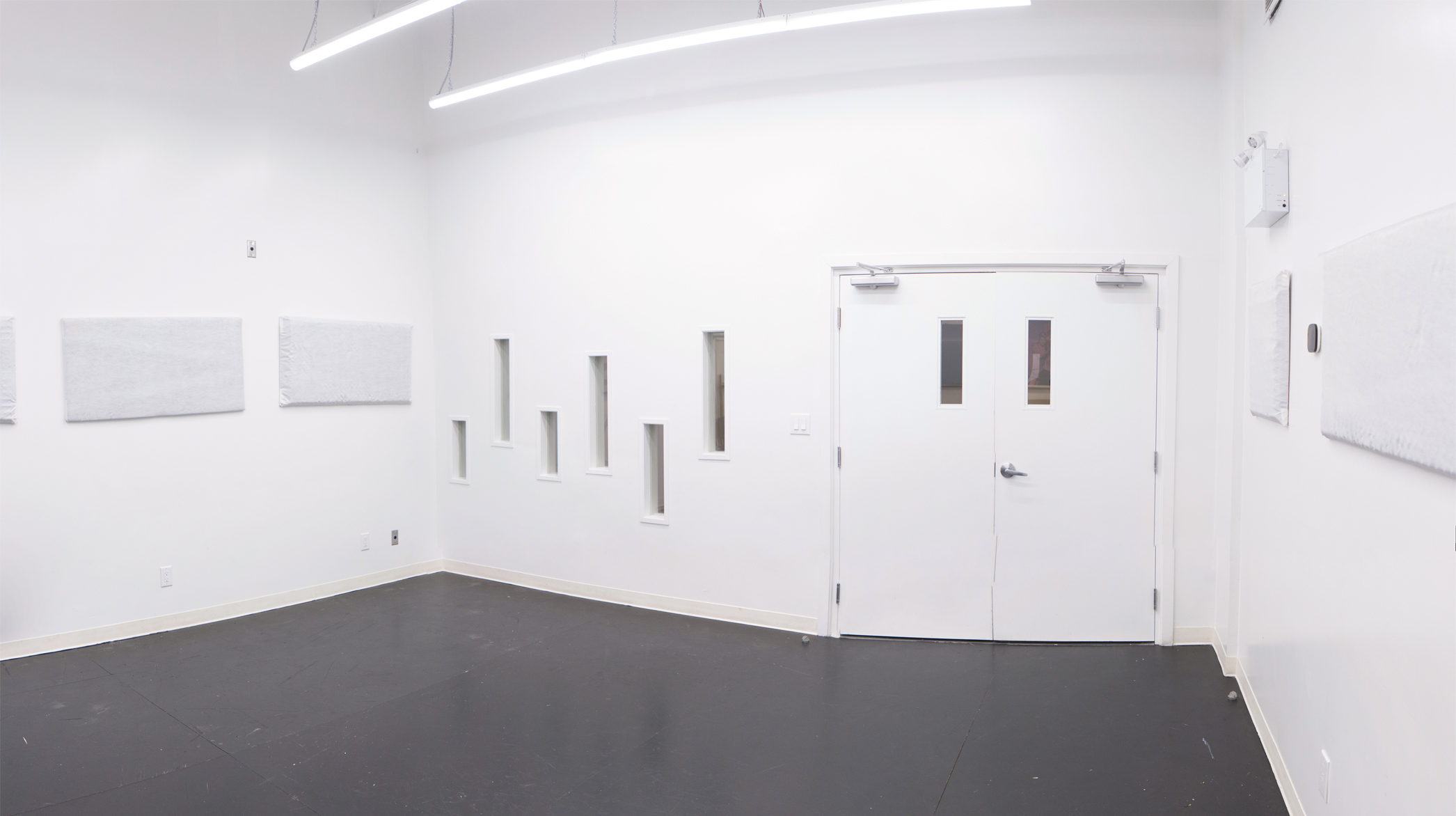 Bravo Academy's Rehearsal Hall provides a great space for rehearsals, workshops, play readings, auditions, recitals and classes. With adjustable dimming lights, this is an incredible space for yoga.
18 x 20 square feet 
Max. capacity 50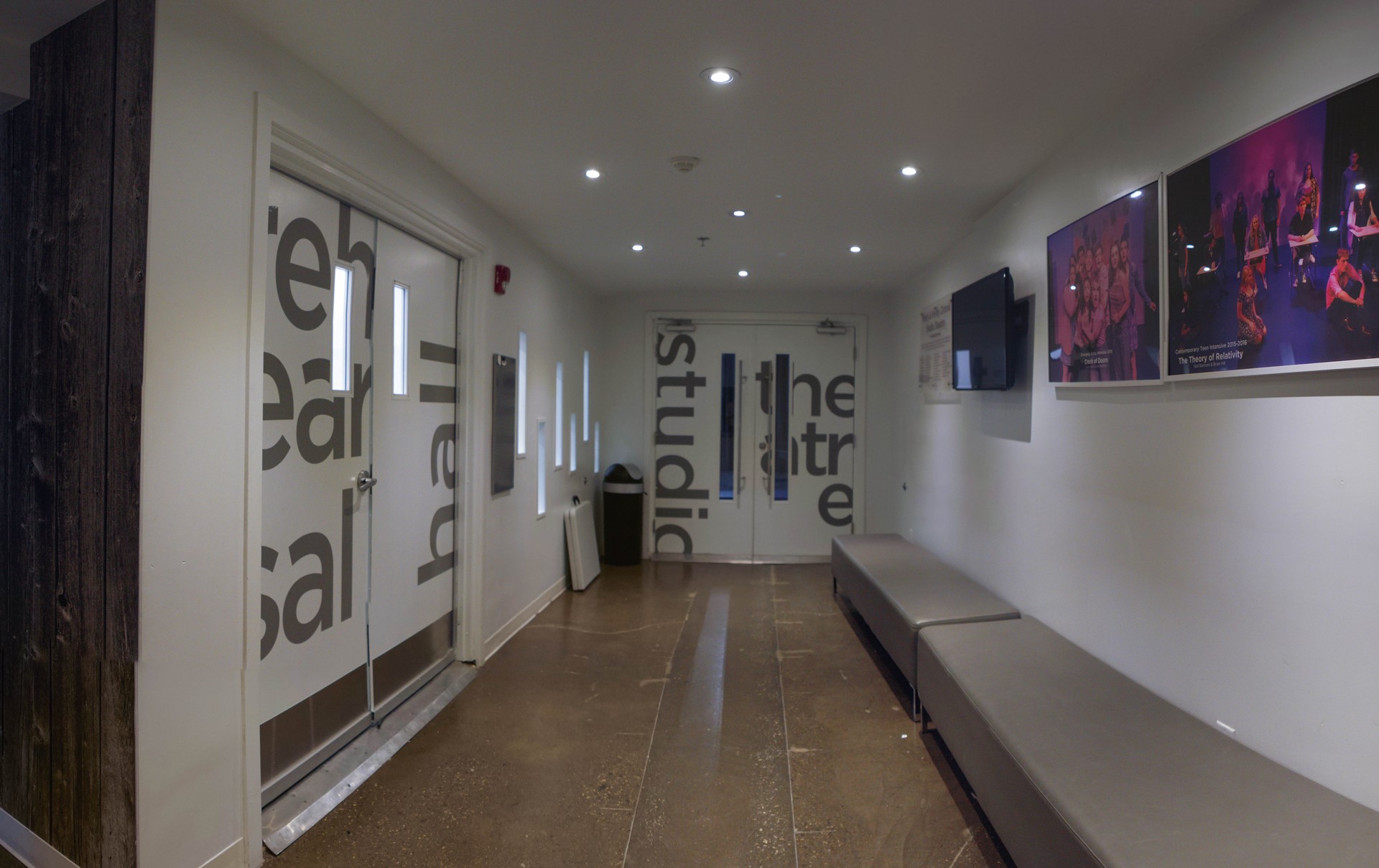 Contact us below to get a quote!