2021 Virtual Summer Camps

---
Ready to bring music, movement, and FUN into your home this summer? We're excited to offer 5 different virtual summer camps, for ages 7-19. From Music Theatre Production to Dance Skills to Broadway Bootcamp, there is something for every interest. Camp starts on July 5; register today to secure your spot.
Curious about how we do virtual camps? Hear from other parents and participants.
---
Looking for in-person camps? Click here!
---
Make Friends,
Connect,
interact & perform!

| Ages 7-18
Stay CONNECTED to what you love and take part in one of our fun-filled VIRTUAL SUMMER CAMPS! You'll have fun LEARNING, INTERACTING and CREATING!  Students will receive live instruction from our FABULOUS and EXPERIENCED teaching artists.  Limited class sizes will allow students to meet new people and build FRIENDSHIPS!   This year, we're excited to be offering a full suite of programs in MUSIC THEATRE, ACTING, and DANCE for ages 7 to 18! Build FUNDAMENTAL SKILLS with one of our music theatre or acting bootcamps; get ACTIVE with a dance camp; or PERFORM in a virtual musical -- there's something here for every style and interest!   We have lots of programs to choose from for all ages and levels.  Our camps are an EXCITING way to spend your summer!
---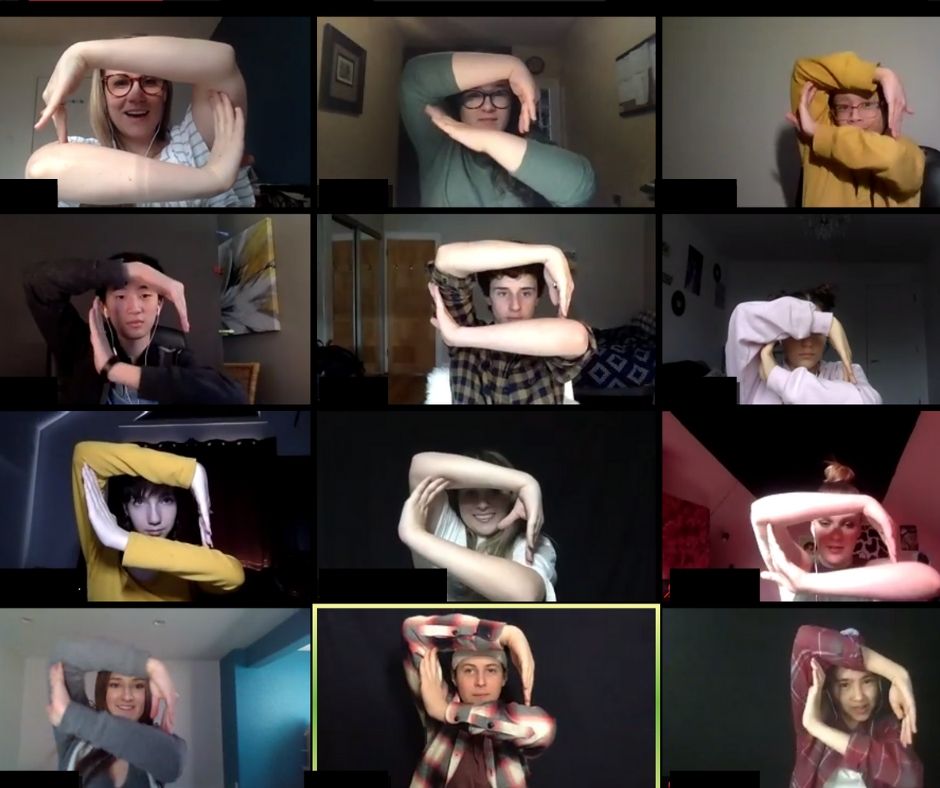 Looking for in-person camps? Click here!
What people are saying about our camps
"The teacher's did a great job and had tons of enthusiasm and energy. It is incredibly hard to keep that many kids engaged over zoom for an hour - they were outstanding!" - Parent
"We have listened to your meetings and you guys are saints. The patience you have with all of this and making the kids feel good is amazing." - Parent
"What a fabulous opportunity you have created for these young performers. You created a place for students to grow during such a challenging time, which is a tremendous gift" - Parent
"I learned throughout the online class, how to perform and how to connect with the audience, no matter where you are!" - Student
"I really enjoyed that I had something to look forward to every week, and I still got to learn and have fun and see my friends." - Student