AGES 9-12 |
WEDNESDAY
A class designed to explore deeper into the art of acting. Fundamentals of stagecraft and theatre etiquette will be taught through games and activities, while professional directors instruct students in the many styles of drama! Students will learn about the many types of theatre and plays, and work on ensemble, partnered and monologue scenes, while developing their skills in diction, character work, and intention. This collaborative class will present a final piece in our term-end showcase in our Studio Theatre. Youth Acting is highly recommended for young artists with previous performing experience who want to focus on developing their acting ability and stage presence.
---
---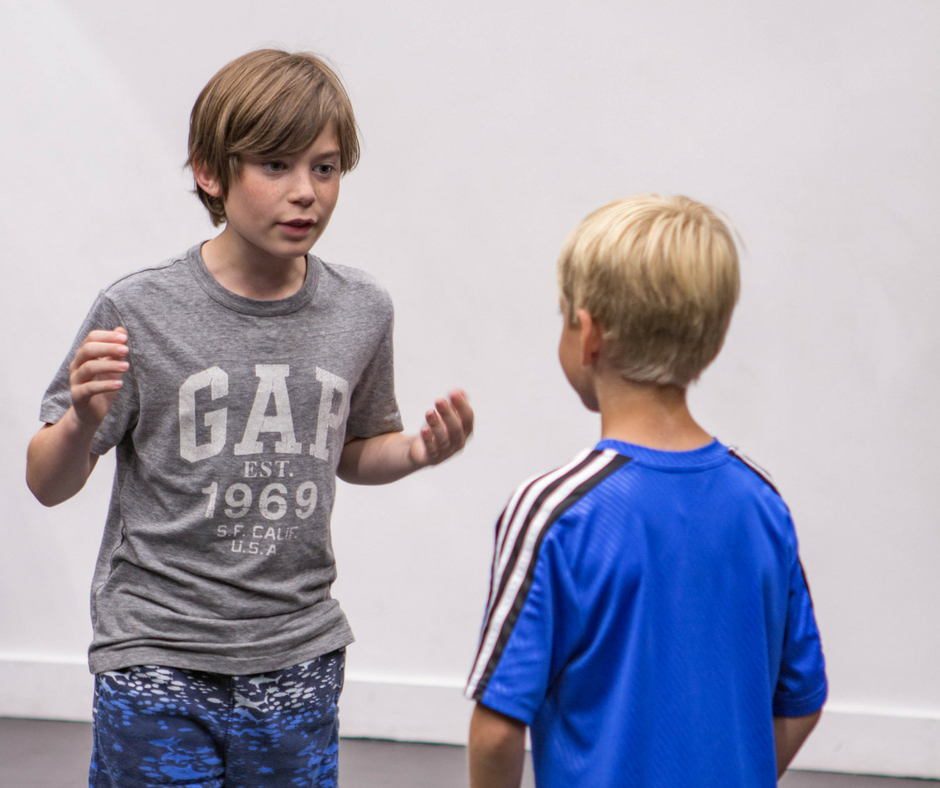 Winter 2020
Thursdays: 4:45-5:45pm – January 9 – April 2
A $30 Annual Registration Fee will also be added upon your first registration for the year, on checkout. Please note that HST will be added upon checkout.
What We Provide
A small classroom environment for optimal learning
Qualified, enthusiastic instructors
A state-of-the-art facility equipped with professional sound and lighting
Scripts and monologues
Costumes and props
Dress rehearsal and presentation for friends and family
A fun-filled experience!
Educational Outcomes
Creating characters and settings using prompts and improvisation

Understanding of simple theatrical conventions: on-stage vs. off-stage, performer vs. audience

Focus and presence

Line memorization

Simple movement – parts of the body, using the stage, fast vs. slow

Memorizing and performing monologues

Performing and creating a scene with partners