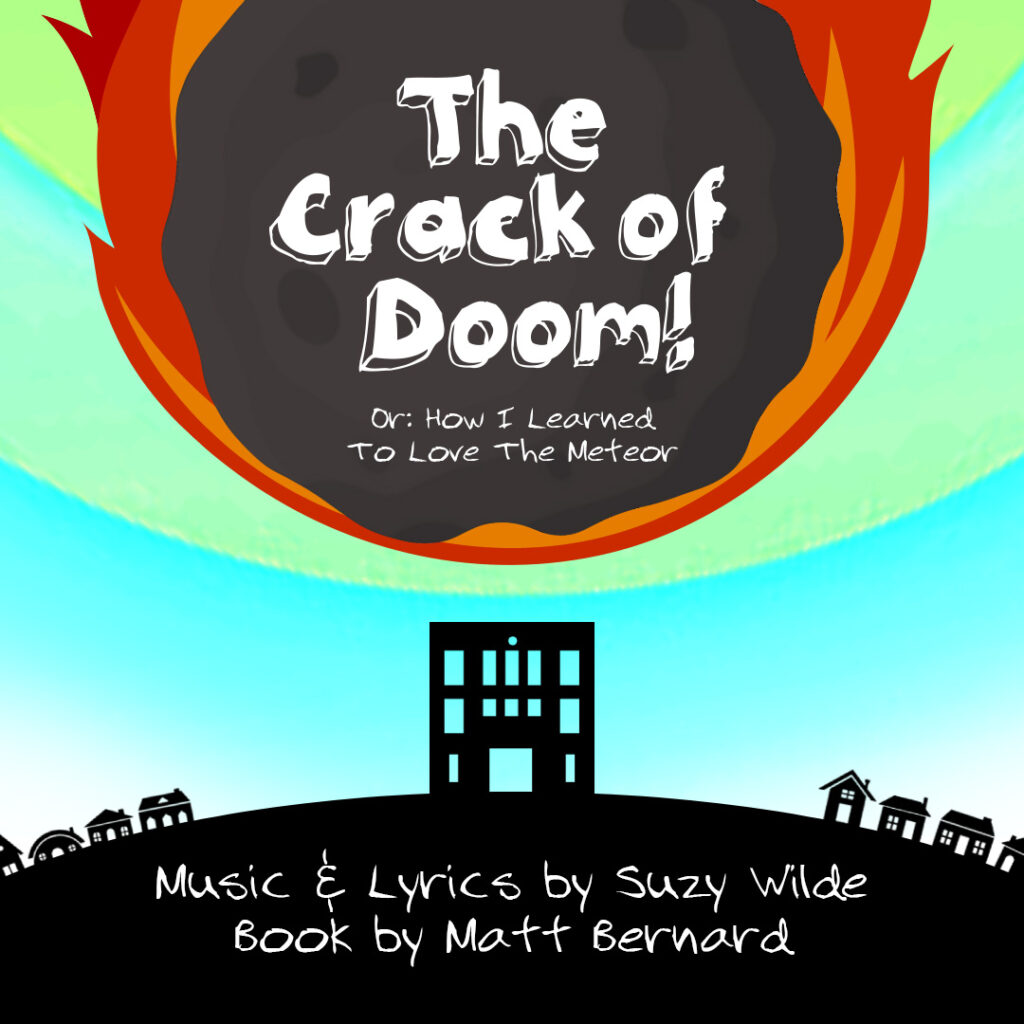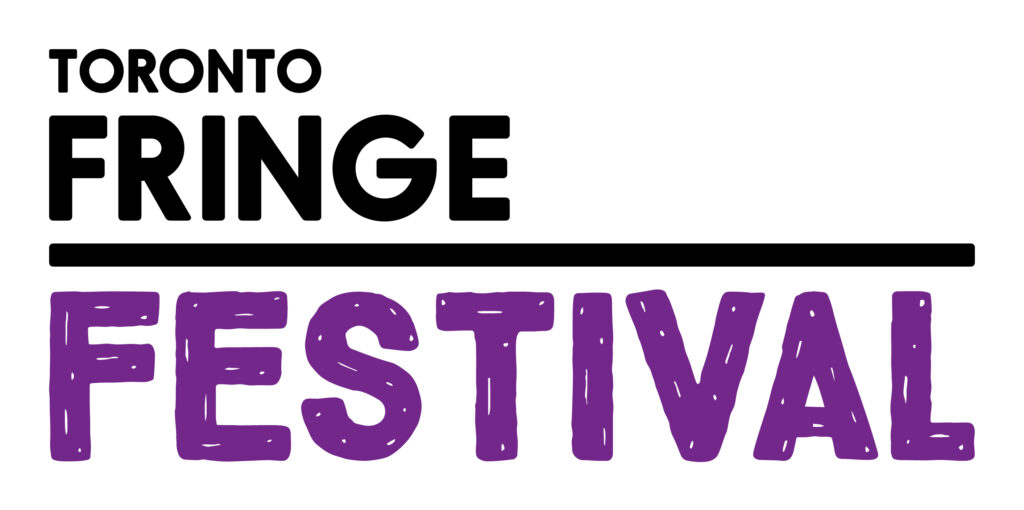 A group of students at Avignon University decide to stay on campus and throw a party during the Thanksgiving holiday.  When the news breaks that a meteor will collide with the earth in the next few hours, the gang tries to make the most of what little time they have left. It's a musical.  It's a comedy.  They all die in the end.  
Matt Bernard is not an avid botanist originally hailing from the South of Wales.  Nor is he a sculptor specializing in the use of ceramics.  He is an award winning Aboriginal/Caucasian writer and director for theatre, film, television and video games.  Some of the credits to his name (one of them fake) are:  Romeo and Juliet Chainsaw Massacre (Writer/Director), Sherlock Holmes and the Case of Hamlet (Writer/Director), 600 Days with Carlos in Monte Cristo (Writer/Lead), Attack of the Spaghetti Monster (Writer/Director), Adventures of a Redheaded Coffeeshop Girl (Director), Confessions of a Redheaded Coffeeshop Girl (Director).  This is Matt's fourth time directing a show for the Toronto Fringe Festival, and his first time directing this show that he wrote with Suzy Wilde almost five years ago.  Let's hope he knows what he's doing and it turns out okay.  If not, blame it on the script.
Suzy Wilde is thrilled to be returning to The Fringe with Bravo's latest production of Crack of Doom! Suzy is a Canadian musical theatre composer-lyricist, songwriter, arranger, and performer. Past original works include Be Kind, Rewind (with Barbara Johnston/ Randolph Theatre, Edge of the Sky Theatre), The Carrette Sisters (with Rose Napoli/ The Musical Stage Company: Launchpad), and Summerland (with Anika Johnson and Barbara Johnston/ Edge of The Sky Theatre). Wilde's original music has been heard on stages and radio programs across Canada, and on TV shows like CBC's Heartland and Kim's Convenience. She performs regularly as a singer and guitarist with folk band Dirty Dishes and indie band Ghost Caravan, and she also portrays Posh Spice in Toronto's legendary Spice Girls tribute band, Wannabe. Along with Rose Napoli, Wilde is this year's recipient of Tarragon Theatre's Bulmash-Siegel award. Napoli and Wilde will be developing their new musical play After the Rain at Tarragon over the coming months with presentations taking place in early 2023. Wilde holds a Bachelor of Applied Music from Humber College and is currently working towards her Masters in Composition at York University.
Jake Schindler (he/him) is a Toronto-based music director, orchestrator, and composer. Originally from London, Ontario, a music education graduate from Western University, Jake currently works with various organizations around Toronto. As a composer and orchestrator, Jake is interested in work that uses music in unique ways onstage, often working with actor/musicians. He is also a proud music teacher, currently teaching at Bravo Academy and MJMS Music School. As a music director: Lightning Thief, The Drowsy Chaperone, The Addams Family, The Theory of Relativity, Anne and Gilbert (Bravo Academy). As an orchestrator: Boy Falls From the Sky (Mirvish), Guildwood (workshop) Stars from Mars (Nightwood). As a composer: Ursa: A Folk Musical, The Light Goes Round (Toronto Fringe Next Stage), Where Do We Begin? (self-produced). jakeschindler.com
Christoph is so excited to be revisiting The Meteor. A graduate of York University's Theatre program with a double specialization in Devised Theatre and Design, Christoph continues to pursue his career in theatre, on stage and off, and can often be found wearing many hats. When he is not in the theatre, he can be found singing with the Juno Award winning Toronto Mass Choir. You can also see Christoph performing in The Questing Beast this year at the Toronto Fringe Festival! Select Stage Management credits include: The Lightning Thief, The Drowsy Chaperone, Drama 101 (2017 & 2019 Toronto Fringe), Legally Blonde, Newsies (Bravo Academy for the Performing Arts), Forever Plaid (Starvox Entertainment), Hansel & Gretel, The Crack of Doom (Yellow Door Theatre Project). Select performance credits include: Allegra and Serena Present: Twinsations at the 2019 Toronto Fringe (Josh), Matilda (Agatha Trunchbull), Guys & Dolls (Nathan), Legally Blonde (Youssef/Nikos), Company (Paul). @christophib
Fae Alexander is a performer/artist originally from Robinson Superior Treaty (Thunder Bay), but has been living in Toronto since graduating from Sheridan College's Bachelor of Music Theatre Program in 2021- so this is her first Toronto Fringe! Fae's singing interests range from folk to Pop to Musical Theatre, and especially in new music theatre works! She is thrilled to be a part of Crack of Doom, and wants to thank her wonderful cast mates for their humour and talent, and Matt and Jake for their wonderful leadership. Recent credits include: opening act for Ramin Karimloo: Valentine's Day concert, 'Home: A Bluegrass Musical' at Magnus Theatre, TomorrowLove at Theatre Sheridan, and Theatre Sheridan's Ride the Cyclone.

Cade DeBorba is a vocalist, song writer, dancer, choreographer, and actor. Cade is so excited to be back in theatre and thrilled to be working with an amazing cast and team. He has truly found himself in live performance. Cade starred Wendla in Spring Awakening at McGills theatre group, AUTS, and danced competitively throughout high school in modern and ballet. He is so grateful for the cast of Crack of Doom! for allowing him to remember the importance of community in theatre and reminding him of what he loves most: performing. Cade has also been so lucky to have been introduced to film and tv acting during the pandemic. Working on Canadian productions and commercials to start, Cade hopes to continue acting on screen as well as on stage. Cade continues to learn how to express himself through song, dance and theatre. He also wants to thank his mother and roommate for their immense support.
Rayhan Jabbar is an actor and comedian from Scarborough. He is thrilled to be joining the dynamic cast of Crack of Doom. Rayhan first got his start acting doing theatre at Wexford Collegiate School for the Arts, playing roles such as Old Man Strong in Urinetown, Benjamin in Joseph and Phaeton in Metamorphosis. Since then, Rayhan has appeared on tv shows such as Workin Moms, Condor, The Detail and True Dating Stories. At the University of Toronto, Rayhan was the director of The Bob Comedy Revue, Canada's longest running collegiate sketch comedy group. Next, you can catch Rayhan playing Aumerle in Dauntless City Theatre's production of King Richard II in August, or doing stand up somewhere in Toronto. Rayhan hopes to continue honing his craft on stage and screen. He would like to thank his friends and family for all the unconditional love and support. @rayhanjabbar
Ben Kopp is a composer, actor, music director, and accompanist residing in Toronto. Ben is a graduate from Toronto Metropolitan University's (formerly Ryerson University) Performance Acting program in 2019, and has been performing, writing musicals, and music directing ever since. Selected performance credits: Friar Lawrence, Romeo and Juliet, Panoply Classical Collective (2019); Soldier, The Odyssey, Ryerson School of Performance (2018); Brutus, Julius Caesar, Ryerson School of Performance (2016); Uncle Fester, The Addams Family, The Grand Theatre (2015). Selected composing credits: Killing Time, A Game Show Musical, Mixtape Projects (2022); Over Again, Ryerson New Voices Festival (2019). Catch his musical, Killing Time: A Game Show Musical, at Hamilton Fringe this July!
Jawon Mapp is ecstatic to be back on the stage for his second turn in Crack Of Doom playing Fred and elated to be making his Toronto Fringe Festival debut. This process has been the perfect return to the Theatre. This cast, This team, and this music are outstanding. After completing his time at St Clair College in 2020, Jawon went on to train at the Billie Holiday Theatre/ Stella Adler Studio of Acting in their Black Arts Institute and The Shaw Festival as a part of The Academy Intensive. Previous credits include Wadeesay & Others in The Hands of Hypatia (Dandelion Theatre & The ArtFolk Collective), The Kid in The Night Desk (Ryga Festival), Sir Toby Belch in Twelfth Night, Oliver in Going Under, Tristan in Crack of Doom, and Johnny in Drama 101 (New Music Theatre Intensives). "Don't get it right, get it true" Stephen Mckinley Henderson
Daniel McCormack is an actor and aspiring director based out of Toronto. Born and raised in Scarborough, he found a passion for acting and performing at a young age and has been honing his craft ever since. A graduate of Wexford Collegiate School for the Arts and George Brown Theatre School, he most recently took his talents to the TV and Film world but always has and always will have a deep love for live theatre. He is very excited to make his return to the stage in this year's Fringe production of Crack of Doom after an almost 3 year hiatus. His favourite theatre credits include Valentine in You Never Can Tell, Owen in Melville Boys, Lockstock in Urinetown, Gordon in Summerland and the infamous Lady Bracknell in The Importance of Being Earnest. He thanks his family and friends for all their love and support throughout his journey!
Krizia Natale is a performer and recent graduate of Sheridan College's Bachelor of Music Theatre Performance Program. Some of their past credits include Wendla Bergman in Spring Awakening (Theatre Sheridan), Sam in In Darkness Show Me The Stars (First Drafts), Danielle in Living The Dream (Canadian Music Theatre Project), and Ensemble/Allison & Dr. Cooper Understudy in The Stars of Mars (Theatre Sheridan). Krizia wants to thank Matt and Suzy for writing and having her be a part of this hilarious and beautiful show! They thank the cast and creative team for creating a room filled with so much talent, love and silly energy that never failed to warm her heart. Krizia also extends a huge thank you to her family and friends for their never ending support, and a big thank you to everyone coming to see the show and supporting new Canadian theatre!
Ben Page is a theatre artist and fastest shawarma eater east of the Don Valley (unofficial). Having worked primarily as a composer and musician since graduating from Sheridan College in 2020, their composition debut Leaving Eden (book and lyrics by Jenny Waxman) won best musical in the New York Musical Festival in 2019. In 2021, Ben workshopped a new musical with their frequent collaborator Germaine Konji called The Lobster Who Cried Person as part of Bad Hats' New Bad Ideas festival. In the future, they hope to do more work that centres the collective experience of live-ness inherent to theatre as an artform. Selected performance credits include: the Emcee in Cabaret (Theatre Sheridan), Spot Conlon in Newsies (Theatre Sheridan), The Preposterous Predicament of Polly Peel (Toronto Fringe)

Grace Rockett (She/They) Beauty is not a shape, it's an attitude and as a full-bodied artist Grace is excited to showcase their temple as a strong, curvy, hilarious, and well-rounded woman.  Through song, dance and art, Grace will strive to challenge the stereotypes surrounding gender, sexuality and body image that have historically placed them into a box. Now is the time to change, now is the time to have some fun! Thank you Bravo for this wonderful and fun opportunity. 
Nicole Sherwin is so happy to be involved in this production of Crack of Doom! As one of the members of the original cast, she's been hoping to bring this show to the Fringe for a while now. You may have seen her in some other shows, notably Drama 101 at the Toronto Fringe in 2020. That being said, since then, she's just been doing her best through the pandemic like everyone else. Big thanks to Matt and Suzy for creating a fun-filled show, all my friends and castmates for being the best to work with, and my roommates cat Dil.
Fae Alexander, Cade DeBorba,
Rayhan Jabbar, Ben Kopp, Jawon Mapp, Daniel McCormack, Krizia Natale, Ben Page, Grace Rockett & Nicole Sherwin
Thursday, July 7th @ 6:15pm
Saturday, July 9th @ 8:00pm
Sunday, July 10th @ 1:30pm
Wednesday, July 13th @ 9:45pm
Thursday, July 14th @ 2:00pm
Friday, Jul 15th @ 3:45pm
Sunday, July 17th @ 7:30pm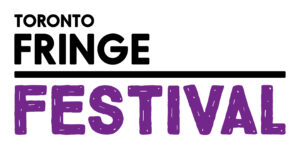 Check out our previous productions...