ADVANCED TEEN TROUPE | 13+
Bravo Academy's Advanced Music Theatre Troupe Program is dedicated to providing the finest music theatre education in the Greater Toronto Area.
Students work with INDUSTRY PROFESSIONALS and experienced theatre educators to produce high-quality performances, while receiving ADVANCED LEVEL TRAINING in the elements of music theatre. Admission to the program is by audition only, resulting in a FAST-PACED CREATIVE ENVIRONMENT where budding artists can truly shine. Music theatre encourages children to use their IMAGINATION, work as a team, develop communication skills and build self-confidence.
Advanced Teen Troupe is a pre-professional training program ideal for students interested in pursuing music theatre. Students will be challenged to meet professional standards in a fast-paced and competitive environment.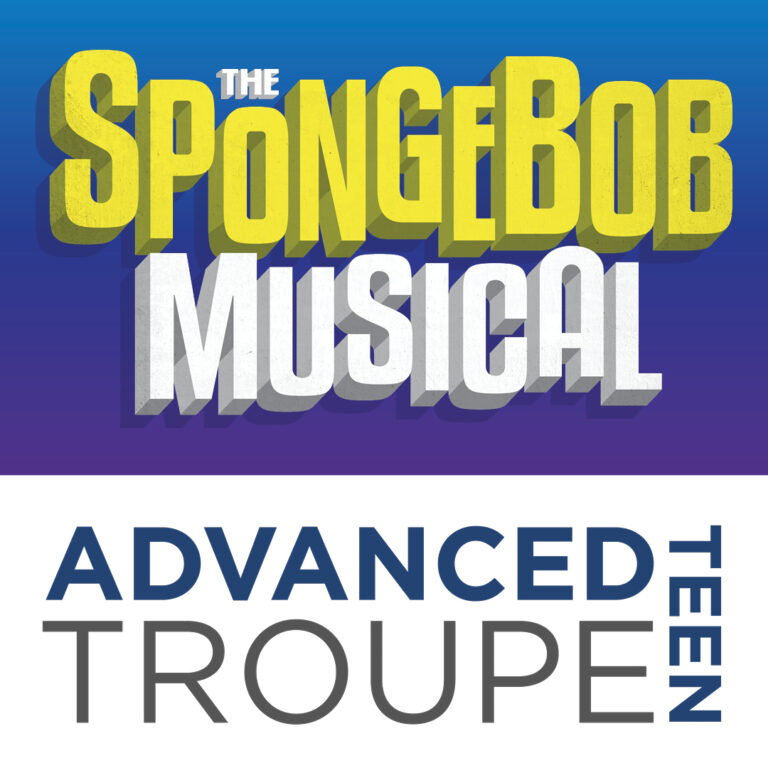 The stakes are higher than ever in this dynamic stage musical, as SpongeBob and all of Bikini Bottom face the total annihilation of their undersea world. Chaos erupts. Lives hang in the balance. And just when all hope seems lost, a most unexpected hero rises up and takes center stage. The power of optimism really can save the world!
We have limited spots available for select Troupes. We are accepting auditions for Spring 2023, and submissions are reviewed on a rolling basis. Rehearsals begin in January, with shows in April/May.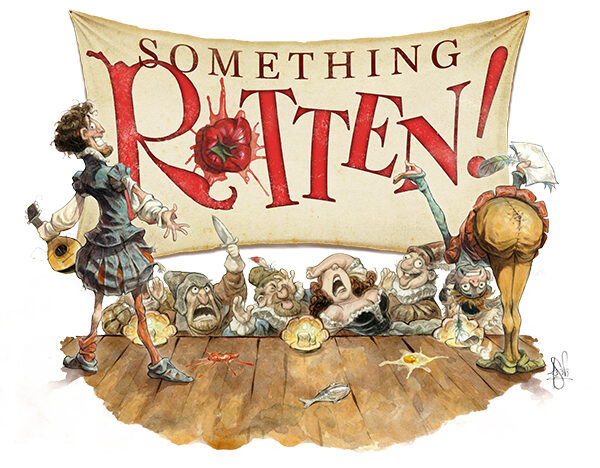 Set in the 1590s, brothers Nick and Nigel Bottom are desperate to write a hit play but are stuck in the shadow of that Renaissance rock star known as "The Bard." When a local soothsayer foretells that the future of theatre involves singing, dancing and acting at the same time, Nick and Nigel set out to write the world's very first musical. But amidst the scandalous excitement of opening night, the Bottom Brothers realize that reaching the top means being true to thine own self, and all that jazz.
Rehearsals for our 2022/23 Season will be held in-person, according to COVID-19 provincial guidelines.
Advanced Teen Troupe rehearsals take place Tuesdays 6:30-9:30pm and Sundays 4:00-9:00pm. Schedule is posted online in advance as students are not always called for every rehearsal and/or for the entire duration.  It is schedule dependent.
Spring 2023: $1497.50 + HST + $40 Annual Registration Fee
Bravo Academy is a proud partner of the Arts Access Fund being able to provide opportunities and support for those who otherwise would not be able to participate in our program. Students who need financial assistance are encouraged to apply. To begin your scholarship application, visit their website at ArtsAccessFund.org.
FALL 2022 Advanced Teen Troupe Faculty
If you would like to stay up-to-date on what we're up to in our Troupe program, join our mailing list. 
If you have specific questions about the program, get in touch.