Bravo Academy's Advanced Music Theatre Troupe Program is dedicated to providing the finest music theatre education in the Greater Toronto Area.
Students work with INDUSTRY PROFESSIONALS and experienced theatre educators to produce high-quality performances, while receiving ADVANCED LEVEL TRAINING in the elements of music theatre. Admission to the program is by audition only, resulting in a FAST-PACED CREATIVE ENVIRONMENT where budding artists can truly shine. Music theatre encourages children to use their IMAGINATION, work as a team, develop communication skills and build self-confidence.
Senior Troupe is the program where young artists (ages 13+) begin to build professional-level music theatre skills, with an emphasis on conduct, preparation, and collaborative creation in the rehearsal room.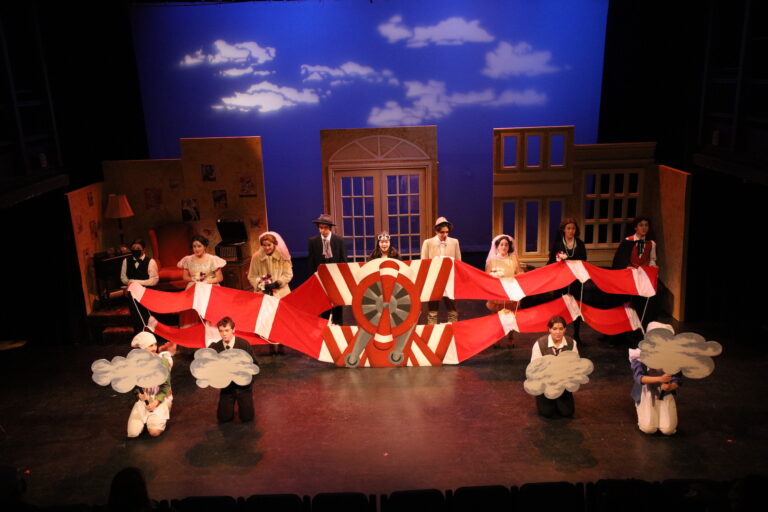 We are currently taking submissions for our 2022/23 Troupe programs. We have limited spaces and spots are filled as we receive audition submissions. 
Rehearsals for our 2022/23 Season will be held in-person, according to COVID-19 provincial guidelines.
Wednesday 6:30-9:00pm.
3-4 additional Sunday rehearsals 12:30-3:30pm
*subject to change
Theatre Schedule TBA
Fall 2021: $1,275 + HST + $33.90 Annual Registration Fee
2022/23 Season: TBA
Bravo Academy is a proud partner of the Arts Access Fund being able to provide opportunities and support for those who otherwise would not be able to participate in our program. Students who need financial assistance are encouraged to apply. To begin your scholarship application, visit their website at ArtsAccessFund.org.
Spring 2022 Senior Troupe Faculty
If you would like to stay up-to-date on what we're up to in our Troupe program, join our mailing list. 
If you have specific questions about the program, get in touch.