Bravo Academy offers master classes and workshops aimed at advanced music theatre students wishing to go deeper into their craft and gain industry insights. Guest artists – ranging from working performers and top artists in their fields to post-secondary level instructors and professionals in casting and producing – share their expertise with small classes, to assist young and emerging artists in honing their craft.
Master classes and workshops are often offered to our Advanced Music Theatre or Emerging Artist students as part of their program tuition. Other master classes and workshops are open to all Bravo Academy students or the general public!
Past Guest Teaching Artists Include:
Bob Martin (Actor, Writer, Stage Director, Tony Award Winner for The Drowsy Chaperone)
Greg Morrison (Composer, Writer and received Canadian Comedy Award and a Sterling Award for Original Composition)
Robert McQueen (Stage Director, Dramaturge & Teacher – Broadway, Stratford Festival of Canada, Canadian Opera Company, Acting Up Stage)
Mitchell Marcus (Artistic & Managing Director of Acting Up Stage)
Michael Rubinoff (Producing Artistic Director, Canadian Music Theatre Project – Sheridan College)
Brian Hill (Writer of Theory of Relativity and Story of My Life, Director for Stratford Shakespeare Festival)
Marc Richard (Coordinator Bachelor of Music Theatre – Sheridan College)
Tom Diamond (Theatre & Opera Director – Canadian Opera Company)
Shannon Coates (PhD in Vocal Pedagogy, University of Toronto Voice Faculty and Vocal Instrument 101)
Darryl Edwards (University of Toronto Voice Faculty, Artistic Director of Centre for Opera Studies in Italy)
Patrick Burwell (Professor of Music Theatre at St. Lawrence College)
Larissa Mair (Casting Director, Larissa Mair Casting & Associates Inc.)
Shawn Wright (Sheridan College Faculty, Shaw Festival and Stratford Festival featured performer)
Tracey Flye (Director/Choreographer, Mirvish Productions, Stratford Festival, Ross Petty Productions)
Steven Gallagher (Director, Rumspringa Break!, Myth of the Ostrich, Playwright, Stealing Sam, Drama 101)
Christopher Wilson (Sheridan College Vocal Faculty)
Britta Johnson (Composer-Lyricist, Life After, Brantwood, Trap Door, Dr. Silver)
Matt Murray (Playwright, Rumspringa Break!, Going Under, Myth of the Ostrich)
Julie Tomaino (Director/Choreographer, Citadel Theatre, Hart House, Port Hope Festival)
Alan Kliffer(Artistic Producer, Kliffer Entertainment)
J. Sean Elliott (Director/Performer, Stage West, Drayton Festival)
Anne Allan (Director-Choreographer for Charlottetown Festival, Stage West, Theatre Aquarius, Stratford Festival)
Adam Sakiyama (Composer-Lyricist, Super Simple Songs)
Colleen Dauncey & Akiva Romer-Segal (Composer-Lyricists, Prom Queen, Rumspringa Break!, Bremen Rock City)
Kevin Wong (Composer-Lyricist Drama 101, The Preposterous Predicament of Polly Peel (Act One), Associate Artistic Director at Musical Stage Company)
Shari Quallenberg (Agent, AMI Agency)
Geoff William-Scott (Theatre Agent, The Talent House)
Dean Armstrong (Founder, Armstrong Acting Studios)
Contact Us
PAST WORKSHOPS
AUDITION MASTER CLASS SERIES
with Allison  McCaughey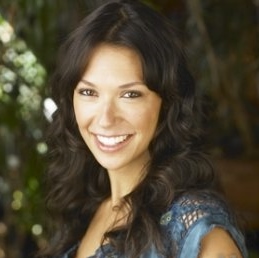 Prepare for Post Secondary Music Theatre Auditions with this unique four session Master Class led by Allison McCaughey and other guest industry professionals!
FIRST SESSION will consist of a mock vocal and monologue audition, individual coaching & audition tricks (overcoming nerves, getting focused and feeling great)
SECOND SESSION will discuss selecting appropriate repertoire, standing out & putting together a great package (headshots, resumes, cover letters and pre-screening self tapes)
THIRD SESSION will focus on a mock dance audition and feeling great about a dance call no matter what level of dancer you are.
FOURTH SESSION will bring all of the skills that you have learned into practice, auditioning for a panel of professional artists and receiving individual feedback.
SATURDAYS 10:00 – 12:30pm | Jan 13 – Feb 3, 2018