Bravo Academy's Masterclass Workshops are a wonderful way of learning more about the theatre industry and developing audition techniques! Hone your skills in acting, dance, singing and more, in one of Bravo Academy's Masterclass Workshops!
AUDITION MASTER CLASS SERIES

with Allison  McCaughey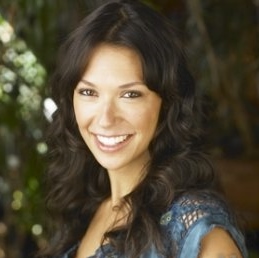 Prepare for Post Secondary Music Theatre Auditions with this unique four session Master Class led by Allison McCaughey and other guest industry professionals!
FIRST SESSION will consist of a mock vocal and monologue audition, individual coaching & audition tricks (overcoming nerves, getting focused and feeling great)
SECOND SESSION will discuss selecting appropriate repertoire, standing out & putting together a great package (headshots, resumes, cover letters and pre-screening self tapes)
THIRD SESSION will focus on a mock dance audition and feeling great about a dance call no matter what level of dancer you are.
FOURTH SESSION will bring all of the skills that you have learned into practice, auditioning for a panel of professional artists and receiving individual feedback.
SATURDAYS 10:00 – 12:30pm | Jan 13 – Feb 3, 2018
REGULAR RATE | $325
BRAVO STUDENTS | $285
Register Now!
2017/2018 GUEST ARTISTS
This year, Bravo Academy is pleased to announce that we will be hosting Masterclass Workshops with Marion Abbott, Nancy Mayans, Tracy Michailidis, and more! Stay tuned for dates!
Marion Abbott is the founder of Marion Abbott Productions. She is a producer, director/musical director, dramatist, and accompanist. Her number one goal is to provide as many opportunities for as many artists as possible. Marion began her producing career with a myriad of shows performed entirely by students ages 6 to 18. Since launching the Confidential Project in 2014, Marion has produced over thirty productions in Toronto and across North America. Marion counts every production as an amazing privilege to work with extraordinary artists. Marion has directed/musically directed more than 30 shows. She has worked on plays, musicals, and musical tributes. Most recently, Marion is proud to have worked as the Musical Director for Aladdin: The Panto and Cinderella: The Panto for Drayton Entertainment. Marion is a proud graduate of the Musical Theatre Performance Program at Sheridan College and has achieved both her Grade Ten Voice and the Piano Performance A.R.C.T. from the Royal Conservatory of Music. Marion loves to laugh loudly and often! Her all time hero is Walt Disney and she constantly looks to his example and legacy for inspiration in her own work. Learn more about Marion Abbott.
Nancy Mayans has been on the Faculty of the renowned William Esper Studio in New York City since 1990. She has also taught in many top MFA and BFA acting programs including NYU, Rutgers, Columbia, Carnegie Mellon and the Yale School of Drama. Backstage magazine readers have voted her runner up for Best Acting Coach in New York City and Favorite Vocal Coach four times. As an Acting/Dialect coach Nancy has helped train many actors on feature films, HBO specials, MTV News, two PBS television series and numerous plays. Nancy maintains a private practice in New York City and travels to offer The Unlimited Actor workshops and Teacher Certification.Many of her students and professional clients can be seen in feature films, television and on Broadway. Learn more about Nancy Mayans.
Tracy Michailidis made her professional acting debut as Anne Shirley in the Charlottetown Festival's Anne of Green Gables while she was completing her BAH at Queen's University, majoring in Drama, and minoring in English. She has performed across the country at the Stratford and Shaw Festivals, and at such regional theatres such as the Atlantic Theatre Festival, the Belfry Theatre, the Globe Theatre, Theatre Orangeville, The Grand Theatre, Magnus Theatre, Theatre Passe-Muraille, Acting Up Stage, Studio 180, Winnipeg Jewish Theatre, Theatre Aquarius. She has also performed both on and off-Broadway and at the Weston Playhouse in the U.S. She is the artistic director and founder of Musical Works in Concert, an initiative devoted to fostering and presenting original Canadian musical works, which premiered at the SummerWorks Festival in 2010, and will be going into its first year as a self-sustaining Festival in August 2015. She has also been running and teaching her own private acting/singing studio class for the past five years in both Toronto and New York City. Learn more about Tracy Michailidis.
Past Guest Teaching Artists Include:
Robert McQueen (Stage Director, Dramaturge & Teacher – Broadway, Stratford Festival of Canada, Canadian Opera Company, Acting Up Stage)
Mitchell Marcus (Artistic & Managing Director of Acting Up Stage)
Michael Rubinoff (Sheridan College Associate Dean, Visual and Performing Arts)
Brian Hill (Writer of Theory of Relativity and Story of My Life, Director for Stratford Shakespeare Festival)
Tom Diamond (Theatre & Opera Director – Canadian Opera Company)
Contact Us