FACULTY
AND
STAFF
Confidence

grows from

Support!
Bravo Academy's faculty comprises highly educated and experienced instructors, directors, choreographers and music directors. All Teaching Artists are qualified educators that hold excellent teaching experience and work in the industry as professional performers, faculty at post-secondary institutions, adjudicators and Master Class clinicians both in Canada and internationally.  In addition to our own instructors and regular lessons, throughout the year, Bravo Academy invites renowned local and international artists and music experts to present Master Classes.  These have include Tony-award winning and Broadway guest Teaching Artists!
Teaching Artist Lena Maripuu performs in Peter Pan at Young Centre for the Arts until December 31st! Take a look at one of the many great reviews so far in The Star!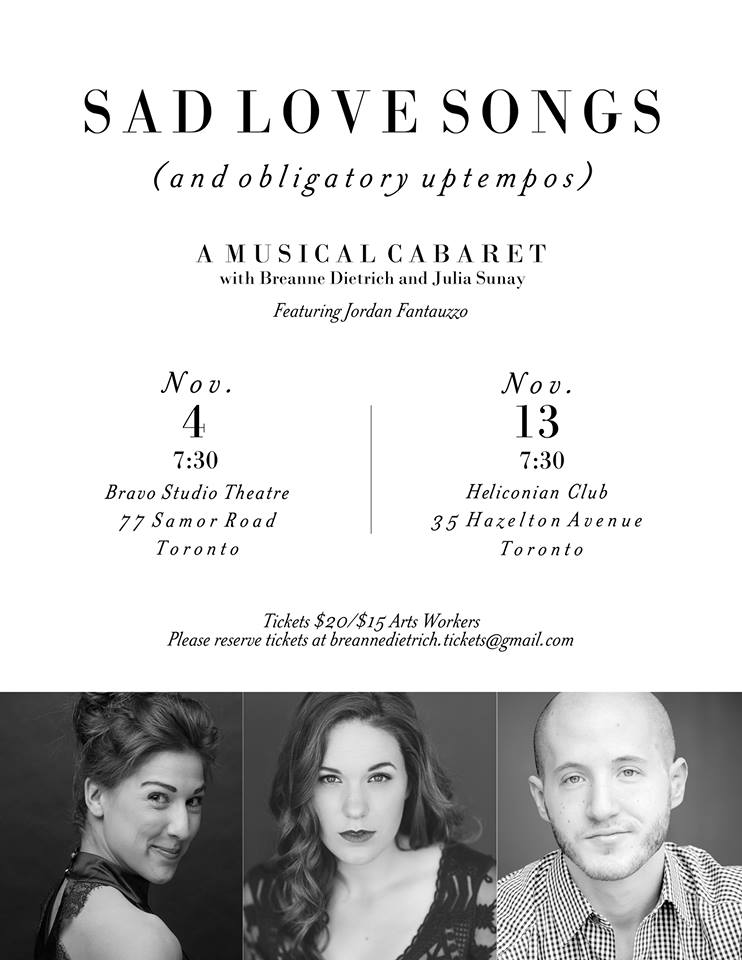 Breanne Dietrich will be performing with Julia Sunay and Jordan Fantauzzo in our Marty & Penny Zlotnik Studio Theatre on November 4 2017! We are so excited to be a part of their special night and cannot wait for the show! Tickets are available at breannedietrich.tickets@gmail.com!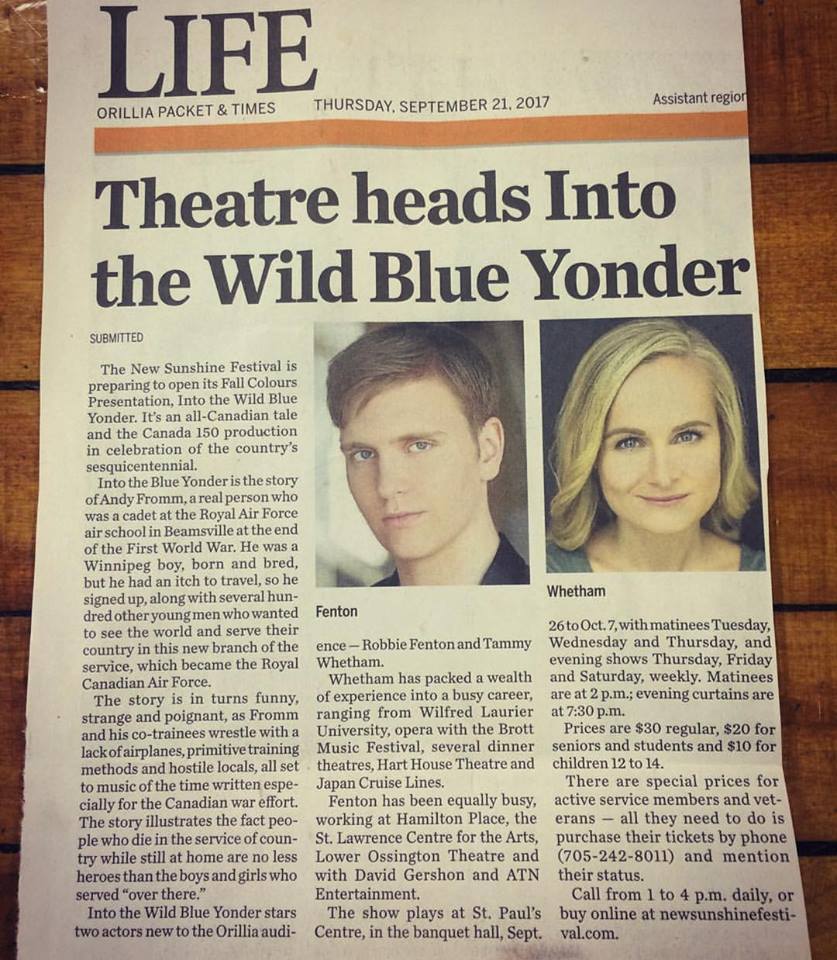 Tammy Whetham and Robbie Fenton where in a two man show called Wild Blue Yonder with the New Sunshine Festival in Orillia, based on a story of a young cadet from Winnipeg in WWI who dreams of being a fighter pilot.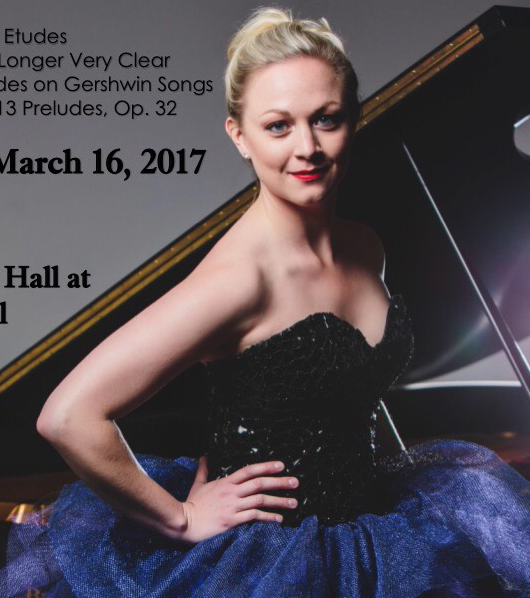 Kara Huber made her Carnegie Hall Debut Thursday, March 16, 2017! Performing works by American composers Joan Tower and David Rakowski, including his etudes such as "Fists of Fury" and "Absofunkinlutely." The remainder of the program features Rachmaninoff's 13 Preludes, Op. 32.
"To hear such a fiendishly difficult program presented with such seemingly effortless polish, maturity, insight, grace, and stamina to burn leaves one simply dumbfounded…exhibiting fearless steadiness, riveting machine wrists, and charisma to boot" –New York Concert Review, Carnegie Hall debut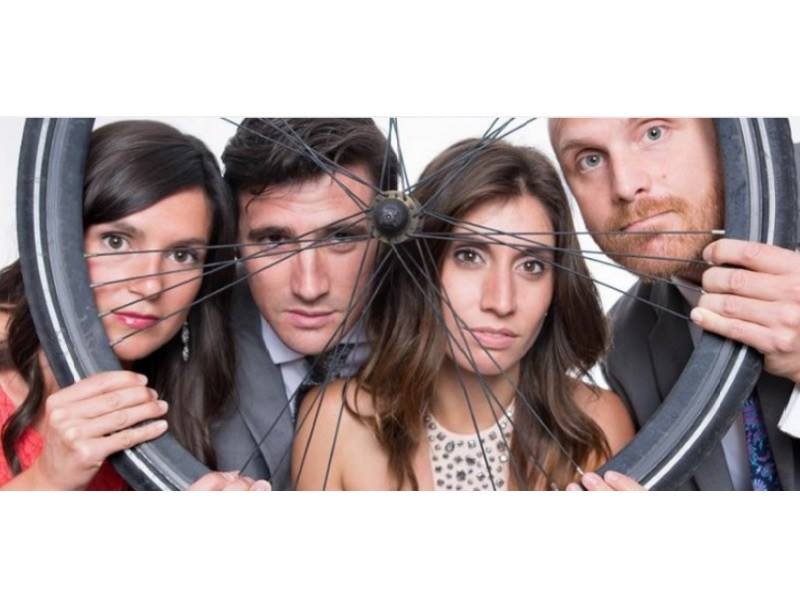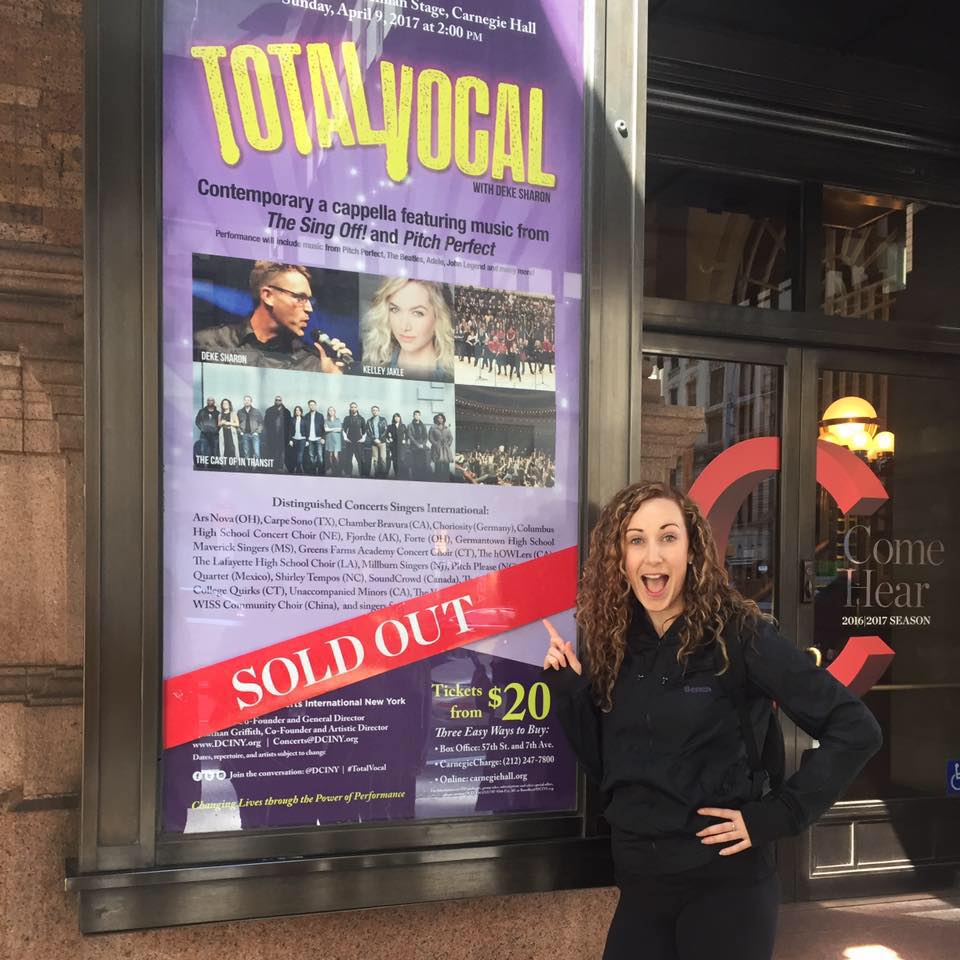 Ashley Medeiros-Felix performed in TOTAL VOCAL III, the 3rd annual celebration of contemporary a cappella music as part of the DCINY (Distinguished Concerts International New York) series at New York City's famed Carnegie Hall, on Sunday, Apr 9, 2017. The concert featured arrangements from Pitch Perfect, The Sing-Off, and the American pop lexicon, and hosted by Deke Sharon, a pioneer of the contemporary a cappella genre. Read More.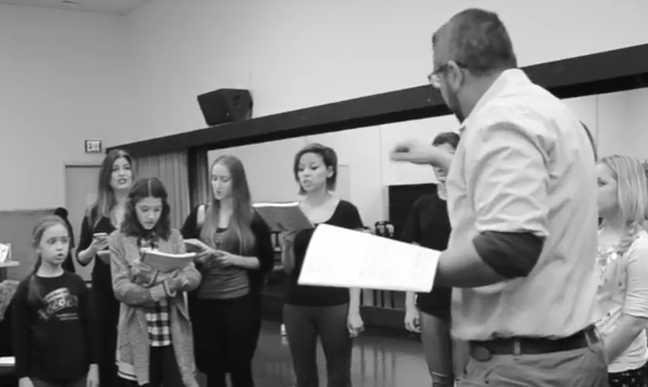 Dan Rutzen , Music Director for JDP Theatre Productions EVITA at Toronto Centre for the Arts, March 2017.
In this stunning musical, Eva Duarte rises from poverty to marry Juan Peron and become the 1st Lady of Argentina.  Eva Peron remains one of the most complex female political figures of the last century – adored by millions but hated by many – a fashionista who championed women's rights – benevolent and loving to her people and country while at the same time profiting outlandishly from her position. And despite her stunning will and drive, Evita is stricken by cancer and dies at the age of 33.
Set largely in post-war Buenos Aires (the Paris of South America), Webber and Rice capture the flavour and feel of a vibrant and amazing culture in an evolving (read sometimes dangerous) political climate. With hits like "Don't Cry For Me Argentina", Evita is an amazing evening's entertainment.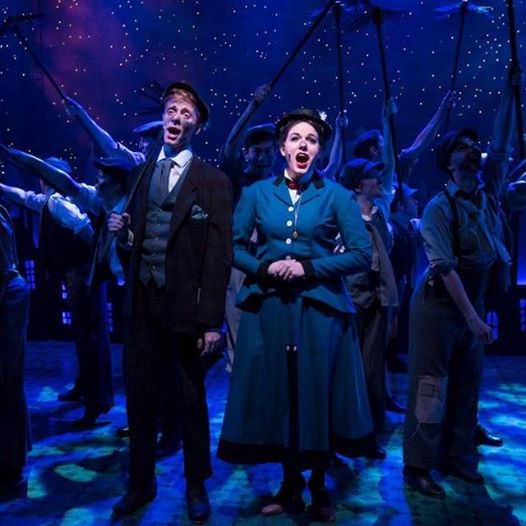 Breanne Dietrich performed as Mary Poppins in Lower Ossington Theatre's production in February 2017. Read More.
"The LOT's Mary Poppins has some magical moments amidst amazing music" – Mooney on Theatre