---
Singing lessons are an INCREDIBLE learning tool for all types of performers; from young students who love to sing and want to BUILD THEIR SKILLS, to professional singers who need help maintaining their technique.
Studying voice is an INCREDIBLE gift for a young artist, and can create LIFE-LONG HABITS that contribute to vocal health and endurance.  Singing lessons allow students the opportunity to explore their CREATIVITY, MUSICALITY and STYLE in a private safe comfortable environment being led by an EXPERIENCED TEACHING ARTIST.  Finding the right instructor is important and we offer a FREE TRIAL LESSON for all new students to ensure they are paired with the ideal instructor to help them reach their goals and potential.
Lesson Structure
Every student is different, so each lesson is approached with the student's INDIVIDUAL GOALS, STRENGTHS and PERSONALITY in mind. Our teachers work with individual students to craft CUSTOMIZED lesson plans.
Levels: Beginner to Advanced
Styles: Music Theatre, Classical, Jazz, Opera, RCM, CC, Contemporary, Pop, Singer-Songwriter
Certification: Royal Conservatory of Music (RCM), Preparatory - ARCT, Conservatory Canada (CC)
Lesson Length: 30, 45 or 60 minutes
BOOK MY FREE TRIAL
---
BENEFITS OF PRIVATE VOICE LESSONS
Build

MUSICIANSHIP SKILLS

and learn how to sight sing.

Strengthen AURAL SKILLS.
Learn MUSIC THEORY and HISTORY.
STRENGTHEN your voice through VOCAL EXERCISES and WARM-UPS
Build RANGE and FLEXIBILITY.
Develop HEALTHY VOCAL HABITS and learn how to take care of your voice.
Study and learn REPERTOIRE and songs in VARIOUS STYLES depending on student interest.
Build CONFIDENCE and HAVE FUN!
BOOK MY FREE TRIAL
A typical music lesson includes some combination of the following:
Technical exercises
Music theory
Rhythm exercises
Repertoire
Sight reading

Aural training
Composition
All voice lessons are taught in our new state-of-the-art studio in North York and are fully equipped with either a grand piano or Kawai upright piano.
Performance Opportunities
PRIVATE LESSON RECITALS
Every private lesson student is invited to perform in our semi-annual recitals in the fall and spring. Students work with their instructor to select a piece that demonstrates their technique and progress, and perform for family, friends, and peers at our Bravo Academy Zlotnik Studio Theatre.
FESTIVAL AND COMPETITIONS
Instructors may also recommend festivals or competitions for their singing students to showcase their abilities, including:
Professional theatrical productions
and more!
A number of our students have taken part in these and have even gone on to win and participate at Provincials.
---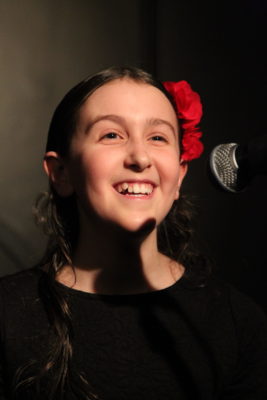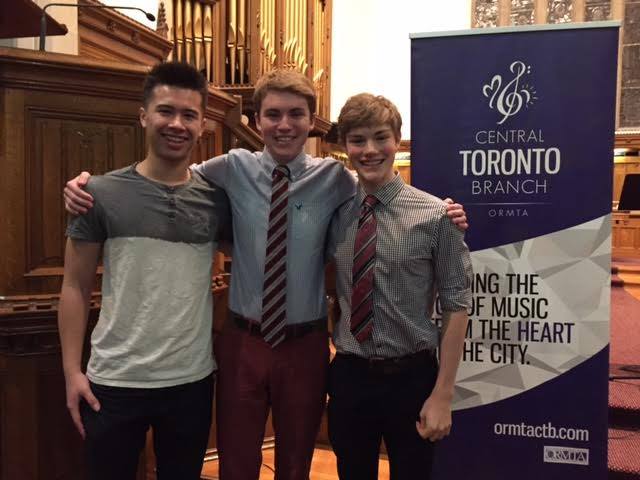 PROFESSIONAL PRODUCTIONS
A number of our students are professional working actors or are working towards being one and as opportunities become available we pass on audition notices sent to us by casting directors.
WHERE CAN YOU SEE OUR STUDENTS PERFORM?
Students and alumni students can be found performing, composing, directing, producing and studying both nationally and internationally both on stage and in film/tv.
Selected student and alumni credits include:
Mirvish Productions


Lower Ossington Theatre 

Toronto Fringe Festival
Musical Stage Company

Representation by top talent agencies such as Talent House,  AMI and Noble Caplans Abrams

International Classical/Opera Careers

Atelier Lyrique
Opera York
and many more
---
Entrance into prestigious summer training academies such as:
Stratford Festival
Tanglewood Vocal Arts Program in Boston

The Performing Arts Project in North Carolina

Interlochen Center for the Arts in Michigan

Oklahoma City Summer Music Theatre Program
Entrance into Post-Secondary Music/Voice/Theatre Studies at schools such as:
Sheridan College

McGill University

University of British Columbia


University of Toronto

Western University

Queens University


Oxford College

Berklee College

Mannes School of Music

Baldwin Wallace

Capilano University

Ryerson University

York University


St. Lawrence College

Randolph Academy

and more
Audition/Performance Coaching
In addition to regular private lessons, our instructors offer occasional coaching sessions. Coachings focus on rehearsing specific material in preparation for a performance or audition. Instructors offer feedback on technique and style, as well as overall performance. If you're interested in booking a coaching session, please contact admin@bravoacademy.ca for rates and availability.
ROYAL CONSERVATORY OF MUSIC
Every student has their own goals for music study. Students can choose to pursue Royal Conservatory of Music certification.
The Royal Conservatory of Music (RCM) Certificate Program is a standardized approach to music education available across the country. Students work through each grade level, practicing performance technique and music theory, gradually improving their performance skills with a thorough and challenging curriculum.
RCM certification is recognized across Canada by most major music programs and training facilities, and is recommended for students pursuing music at a secondary or post-secondary level. RCM certification at a certain level may also be recognized as high school or post-secondary credits.
Our voice instructors are qualified to teach RCM and can tell you if RCM is right for you, as well as providing exam preparation and assisting in material selection. Ask your instructor is RCM is right for you!
BOOK MY FREE TRIAL