WHY STUDY GUITAR OR UKULELE?
Have you ever wanted to be a ROCK STAR? Compose and perform YOUR OWN SONGS? Guitar or ukulele lessons are a fabulous way to learn a STAPLE INSTRUMENT in contemporary and popular music.
BENEFITS OF GUITAR & UKULELE LESSONS
Build musicianship skills and learn how to play chords
Learn Music Theory and history
Develop hand muscles and eye co-ordination
Study and learn repertoire and songs in various styles
Build confidence and have fun!
Every student is different, so each lesson is approached with the student's individual goals, strengths and personalityin mind. Our teachers work with individual students to craft customized lesson plans.
We Offer In-Person & Online Private Lessons!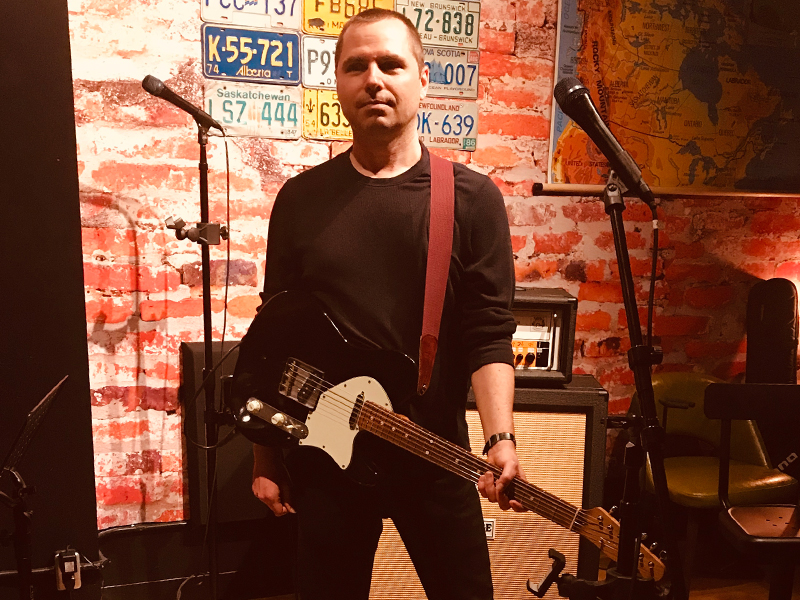 Todd Elsliger has been working as a musician and teaching guitar for 25 years. He has a Bachelor of Jazz Performance from the University of Toronto where he studied guitar, arranging, composition and ear training with Lorne Lofsky, Kirk Macdonald and Don Thompson among others. Apart from work as a freelance jazz musician, Todd has been a long time member of the Toronto Jazz Orchestra, the Chris Hunt Tentet, and various other pop/rock/blues/funk/folk bands that perform regularly. Todd is also a prolific songwriter and composer who has written and produced several albums of his own music and for other artists; including a rock and roll musical which is in development. Todd is a dedicated teacher who especially enjoys mentoring young singer-songwriters, and aspiring improvisers. He brings patience and enthusiasm to each lesson, and has developed many proven strategies for success.
Performance/Audition Coaching
In addition to regular private lessons, our instructors offer occasional coaching sessions. Coachings focus on rehearsing specific material in preparation for a performance or audition. Instructors offer feedback on technique and style, as well as overall performance.
If you're interested in booking a coaching session, please contact admin@bravoacademy.ca for more information.
Performance Opportunities
Every private lesson student is invited to perform in our semi-annual recitals in late November and May. Students work with their instructor to select a piece that demonstrates their technique and progress, and perform for family, friends, and peers at our Bravo Academy Zlotnik Studio Theatre.
Instructors may also recommend festivals or competitions for their students to showcase their abilities, including:
Royal Conservatory of Music
Every student has their own goals for their music study. Students can choose to pursue Royal Conservatory of Music certification.
The Royal Conservatory of Music (RCM) Certificate Program is a standardized approach to music education available across the country. Students work through each grade level, practicing performance technique and music theory, gradually improving their performance skills with a thorough and challenging curriculum.
RCM certification is recognized across Canada by most major music programs and training facilities, and is recommended for students pursuing music at a secondary or post-secondary level.
Our instructors are qualified to teach RCM in their respective disciplines and can tell you if RCM is right for you!