Why Study Guitar or ukulele?
---
Have you ever wanted to be a ROCK STAR? Compose and perform YOUR OWN SONGS? Guitar or ukulele lessons are a fabulous way to learn a STAPLE INSTRUMENT in contemporary and popular music.
Using FUNDAMENTAL electric guitar skills, you can learn to play your FAVORITE SONGS, arrange your own original tunes, and perform with ROCK-STAR CONFIDENCE.
Acoustic guitar is the perfect instrument for for SINGER-SONGWRITERS who want to write and perform original songs.
LESSON STRUCTURE
Every student is different, so each lesson is approached with the student's INDIVIDUAL GOALS, STRENGTHS and PERSONALITY in mind. Our teachers work with individual students to craft CUSTOMIZED lesson plans.
Levels: Beginner to Advanced
Styles: Contemporary, Singer-Songwriter, Pop, Rock, Classical
Certification: Royal Conservatory of Music (RCM), Preparatory - ARCT
Lesson Length: 30 - 60 minutes
BOOK MY FREE TRIAL
---
BENEFITS OF GUITAR & UKULELE LESSONS
Guitar and Ukulele lessons are for anyone at any level who wants to learn instrumental skills and have fun playing music!
Build MUSICIANSHIP skills
Ability to PLAY CHORDS
Learn music THEORY and HISTORY
Study and learn REPERTOIRE in various STYLES
Spark

CREATIVITY

Strengthen MEMORY
Develop hand

MUSCLES

and

EYE CO-ORDINATION

Build CONFIDENCE and HAVE FUN!
BOOK MY FREE TRIAL
A typical music lesson includes some combination of the following:
Technical exercises
Music theory
Rhythm exercises
Repertoire
Sight reading

Aural training
Composition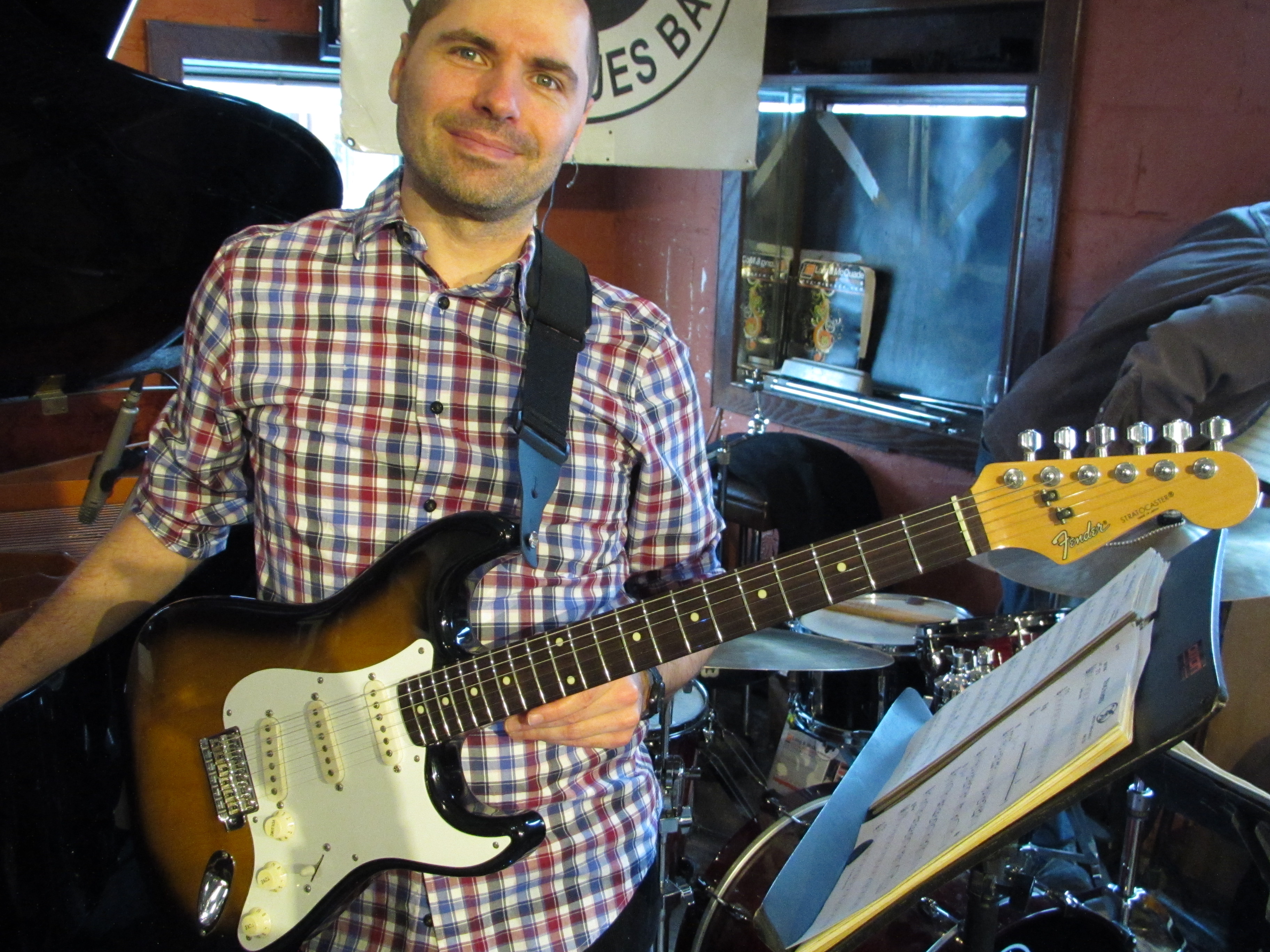 Todd Elsliger has been working as a musician and teaching guitar for 25 years. He has a Bachelor of Jazz Performance from the University of Toronto where he studied guitar, arranging, composition and ear training with Lorne Lofsky, Kirk Macdonald and Don Thompson among others. Apart from work as a freelance jazz musician, Todd has been a long time member of the Toronto Jazz Orchestra, the Chris Hunt Tentet, and various other pop/rock/blues/funk/folk bands that perform regularly. Todd is also a prolific songwriter and composer who has written and produced several albums of his own music and for other artists; including a rock and roll musical which is in development. Todd is a dedicated teacher who especially enjoys mentoring young singer-songwriters, and aspiring improvisers. He brings patience and enthusiasm to each lesson, and has developed many proven strategies for success.